Read our latest reviews from allAgents
Yogish
We found Dwell Leeds excellent and responsive throughout our letting process. Staff were approachable and friendly Very flexible to suit our needs during viewing property The online letting checks process appeared relatively simple
5
Andrew Croall
Good experience, accommodating at every stage of the tenancy process. I would recommend to other prospective tenants looking at renting property
5
Linda Roberts
Very professional and friendly team. Always quick to get back to queries and arrived promptly on time for my viewing
5
Chris
Melissa has been fantastic. She facilitated a virtual showing. She has also been very prompt in communicating with us and responding to our questions.
5
Lee Fullerton
Brilliant service provided by Melissa and the rest of the team. Very friendly and professional in every instance that we\'ve spoken.
5
Liz Lanfear
We're at 100% occupancy thanks to the efforts of Mel, Alicia and the rest of the team. We are delighted!
5
Paul Lanfear
Highly Recommended for both Sales & Lettings! Dwell offer a fabulous service both for Sales & Lettings. They really got the job done.
5
Raiyan Sharieff
Alicia was quite helpful, she worked towards helping me get my tenancy on time and smoothly. The dwelling is a beautiful place.
5
Rory Molloy
Melissa showed me around the property I am moving into and answered any queries I had easily. She knew the key features of the house really well. I also called in with a few questions about the application process - again Melissa was very helpful throughout!
5
Fabio Vasconcelos
Melissa was absolutely fantastic and recommended the perfect house share property for me and made the whole process really easy. Was a very efficient process and really easy to get in contact with allowing me to ask all the questions I needed to. Alicia also helped massively getting all documents s...
5
Thoba Mavuso
The viewing was easy and good conducted professionally . Was shown all amenities in the house as as advertised and satisfied with the place.
5
shelley gardner
Melissa was lovely and helpful and went out of her way to make a personal connection with us when we viewed with her.
5
Charlotte Blay
Alicia did a fantastic job moving me and my partner into our new home. Alicia went above and beyond to get final paperwork\/ details ready for us. Alicia understood that we were in a rush to move in as our tenancy was due to end at our current house and she pulled it out of the bag, chasing refer...
5
Matilda
Melissa was friendly and helpful, she was patience to explained everything to me. She was there on time as the professional she is and we had a lovely nice short chat. In my future property search, I would love Melissa to assist me.
5
James Wilson
Melissa was extremely professional, welcoming and bubbly. Any questions I had were answered with ease and confidence. Thank you Melissa!
5
Stephen lock
Milissa came across very positive and made my current situation easier I could not thank her enough for her help I would definitely recommend her to my friends and family. Thank you milissa Kind regards Stephen lock
5
Charlotte Bond
Melissa I thought was super friendly, it was great to feel able to ask questions and receive an honest answer. She did admit with each viewing it was the first time visiting the property and so couldn't answer some of my questions. The only other thing was it would have been nice to hav...
4
Robert Mulligan
Melissa has been excellent to work with. She has consistently kept me updated and responded to my queries with good advice and information without being either overbearing and stressful, or rude\/dismissive. Compared to other agents I\'ve been in discussions with about properties, I felt Me...
5
James Firth
Melissa Carmichael greeted me with a lovely warm smile and was very polite and easy to talk to, we viewed two properties, the first was not for me and she understood straight away and we moved on to the next property that suited me way better and signed the paper work straight away. Melissa was u...
5
Patrick Twizere Manzi
The letting agent was punctual for the viewing and she was polite and very helpful throughout the viewing. She took her time to show me around the property and was not hasty. I was happy with the property and I filled out the application form on the spot. It didnt take long before she got back to m...
5
Rebecca Wicks
Had a brilliant experience with Dwell from start to finish. I can\'t thank Alicia and Melissa enough for their professionalism and help throughout the rental process....especially Alicia. Both Alicia and Melissa were friendly, helpful and I will definitely be using Dwell Estate agents again i...
5
Laura Guerin
I had a really great property viewing experience from Melissa Carmichael. She went out her way to help me view a flat in Headingley and then go straight onto communicating with the landlord for the property I ended up choosing. She also understood where I was coming from with my perspective on some...
5
Muhammed Sanaullah
Alicia was very straightforward and helpful with anything I requested and also helpful when I need her help, she was also professional
5
Tommy Limpitlaw
Great help from both Melissa and Alicia, all done while virtual cycling to Ukraine. We had a few later worries but all was sorted out promptly.
4
Madiha Bakir
Great service and the team were friendly and efficient. Staff dealt with requests and questions promptly and with good knowledge of the property
5
Anika
Excellent team and service! Always hands on, reliable and happy to help. They know the market inside out and guide prospective clients in order to get the best rent.
5
Dhiresh Kanji
Great team of professional Agents. Brilliant with tenancy management and sales too. Sold property via Auction and got great deal.
5
Komolafe Samuel
the viewing was smooth, the agent was punctual, knowledgeable about the property and friendly. She was on hand to assist me with the direction to the property as well.
5
Alice Locker
Efficient and knowledgeable. Having dwell manage my properties has taken a huge weight off my shoulders! Nothing is too much trouble and Ross has been amazing helping through some very tricky times! Thank you.
5
Jayne Temple
I am an investor and have both bought and let numerous properties with Dwell. Great service, very processional and I would recommend without a seconds thought.
5
Alpesh Patel
Excellent customer experience with Dwell. They manage 3 properties for me, one of them with a tenant issue, and Dwell, in particular Ross, have been amazing. Kept me well informed throughout the process and always available to chat on the phone and return emails. Great experience, highly recommend ...
5
Liz Lanfear
Everyone at Dwell work really hard. They always go the extra mile and are a pleasure to deal with. I really recommend them.
5
Odair Monteiro
Thank you for your service you were very helpful to me and I had a good customer service from you you showed the property with very good property
5
Tatiana Vila Nova
I really liked Melissa showing the house! She was very polite and kind. I came in, was in the middle of an meeting and she was kind enough to show me around and wait while I was finishing the meet. Really appreciate. Thank you Melissa.
5
Tihomir Filipov
It was a nice meeting with nice person! Everything was perfect. No room for complains. The house\/room you proposed me it\'s that what I need ! Just a excellent job !
5
Kate Queen
I will definitely recommend dwell property Agency if you are looking for a nice and clean house,They are reliable,efficient and professional.
5
William Worlock
Melissa was very polite, professional and informative. We couldn\'t have asked for a better service or experience and will 100% recommend Dwell to family and friends.
5
Malik m
Mellisa was super friendly and helpful and was direct and fast with the viewing without wasting time, which I appreciate
5
Patrick Tulley
Mellisa was very friendly and helping when showing me round the property! We had a good laugh and she answered all my questions to help me know I was getting the right property.
5
Tomiwa Olamakinde
Very helpful and warm agent who was really helpful with the questions I had and also had a good understanding of the property.
5
Theresa Bird
Melissa at Dwell Leeds has been incredibly helpful with our search for a suitable rental property for my partner, myself and our little dog and we\'re happy to be moving into a lovely house in Horsforth very soon.
5
Emma Robinson
Melissa has been so responsive and sorted out my application super quickly. She was able to give me all the information I needed regarding the property and is very approachable.
4
Samir
Excellent experience! Staff members very helpful and and informative throughout the experience of buying our new home. I'm very happy with the service that has been provided, Melissa has been great help.
5
Kevin Padley
Melissa & Lucy were very helpful & keen to go beyond expectations, to ensure communication between the landlord & my new tenancy agreement was changed over from my old tenancy agreement in a very quick & efficient manner.
5
Sarah Aitken
Our experience with Dwell so far has been great. We received a call quickly after requesting a viewing and Melissa has been particularly accommodating to our questions and even an additional view at short notice to allow us to make a final decision. We\'ve also appreciated Melissa\'s care...
5
Katie Barnett
Melissa showed us around the house and was extremely helpful with all questions and very friendl. Made me feel at ease and there was no awkwardness and professional at all times. Lucy handled the transaction following and again was helpful and friendly and the whole process was extremely quick and ...
5
Lydia findlay
The viewing was lovely, we were met on time with a warm welcome. The property itself was in great condition and the application process super easy. Melissa was amazing and made us feel at ease and answered any questions we had. Her communication since has been superb.
5
Eloise Foy
Melissa was great at showing me around and gave loss of useful advice , she helped me through the application process quickly and was always available for a call to chat about the process.
5
Andrew Beniston
I recently had a first time viewing with Dwell and was taken around by Melissa. Professional and confident, she answered all my questions without hesitation and obvious honestly. A pleasure to talk to and left me happy with putting in an application!
5
James Ward
The service from Dwell has been excellent at all times from the moment they took over the management of renting my property until they managed the sale of it.
5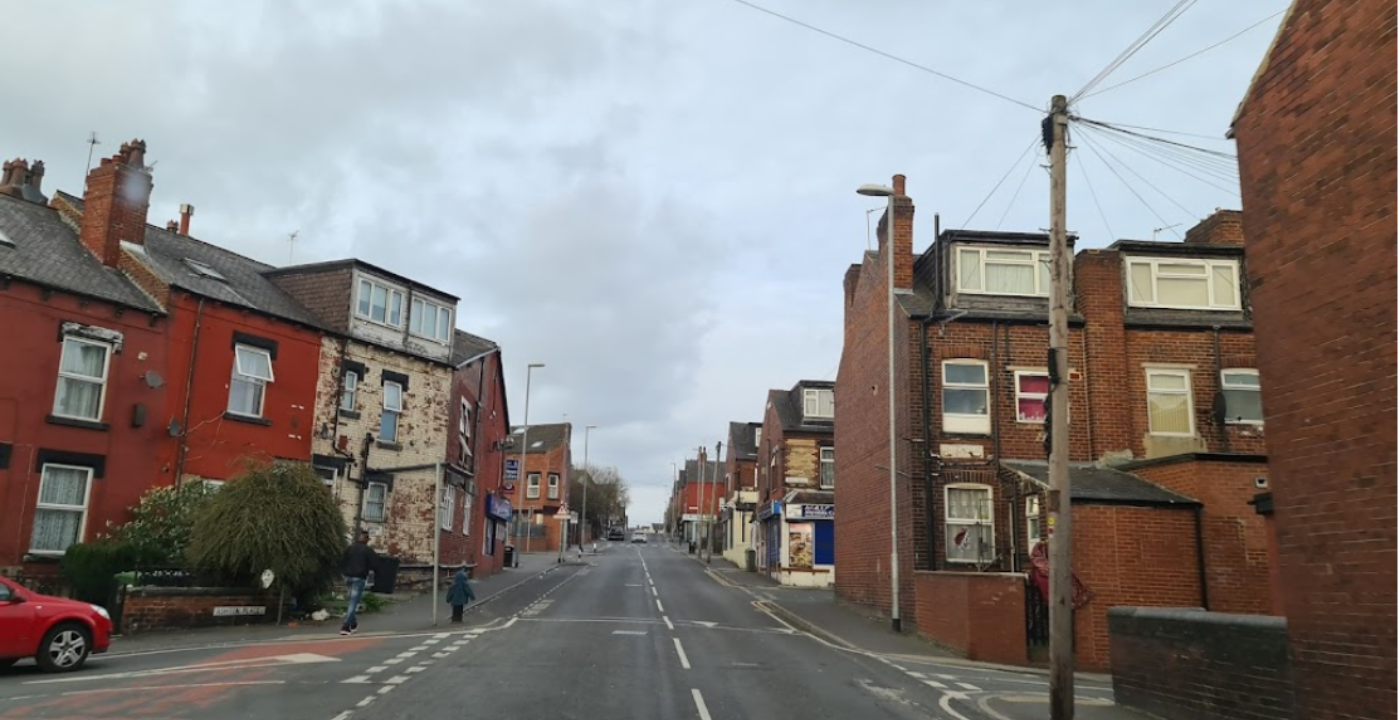 How To Get Planning Permission For A HMO (in an Article 4 area)
If you've settled on making a HMO purchase in Leeds which means you've ticked off the first step on the investment checklist, you may now need to establish whether the property you are purchasing is in an Article 4 area and if it requires planning permission. Read on to find out how it works.
What Is Article 4?Article 4 refers to a change in planning regulations which means an existing property that had an established use as a single-occupancy house (Planning Class C3), is being changed to use as a small HMO (Planning Use Class C4) and will require planning permission.
There...
Growing Your Portfolio? Here's Why Landlords Should Invest Now
With demand continuing to outstrip supply and the rental market buoyant, now is a good time for landlords to grow their portfolio, but it's equally important that landlords don't buy too hastily.
Comparison website QuoteZone's personal finance experts say that buyers should remain cautious and undertake due diligence to ensure their purchase is a secure investment.
Here, we set out what landlords need to consider before investing in their next property.

The Best ROIWhen it comes to investing in a home, return on investment is a crucial factor – perhaps the crucial...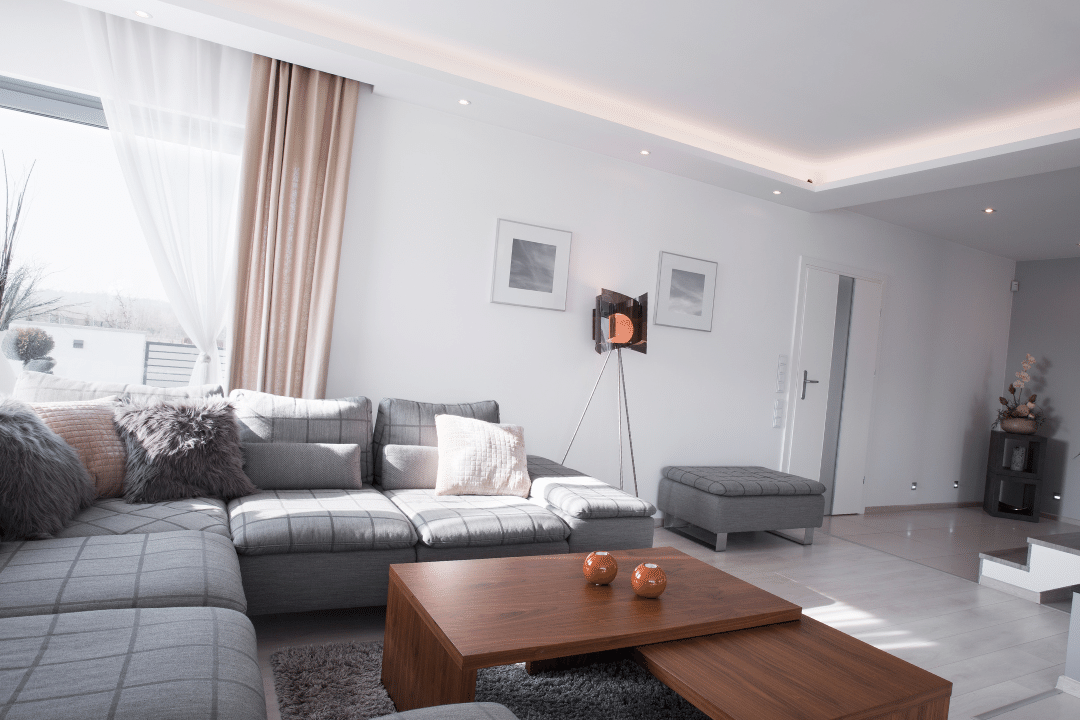 How To Dress A House For Sale? Use These Top Interior Tips
Selling a home can be an emotional and time-consuming thing, but that shouldn't take the fun out of the entire process.
Home staging is something which is becoming a more popular part of the home selling procedure and can make a tremendous difference both in terms of speed of sale and profit you can make from the sale of your home.
It's amazing to think that buyers form an opinion in your home in around 10 seconds of walking in the door, so with that context in mind it's crucial to make the best first impression.
When buyers view your property, they often...
Dwell again awarded 'Exceptional' in the Estate Agent Masters Award 2022 - the highest standard attainable in the industry's most prestigious awards