Published: 29/09/2023
The Leeds property market has been steadily gaining momentum over the past decade, making it an attractive prospect for investors. With a burgeoning economy, cultural vibrancy, and an ambitious regeneration project in the South Bank area, Leeds is poised for significant growth in the years to come. Below we will explore the benefits of investing in the Leeds property market in 2023 and beyond, highlighting recent data on rental yields, capital growth, and rental potential.
Attractive Rental Yields
Rental yields are a crucial factor for property investors, and Leeds has consistently delivered favorable figures. As of 2023, the city boasts an average rental yield of 6.2%, making it an appealing choice for buy-to-let investors.
The graph below shows average rents by bedroom and property type over the past 12 months for comparison.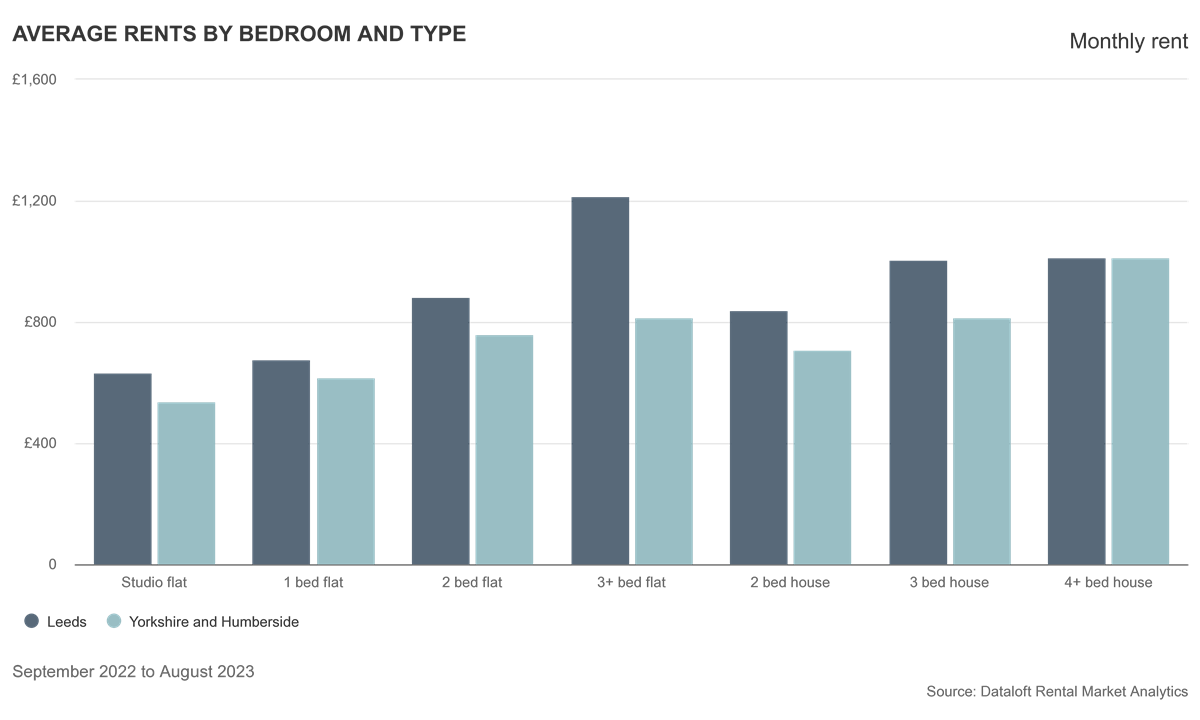 Current average rents in Leeds by property type are shown here
Strong Capital Growth
Leeds has demonstrated impressive capital growth over the years. In the last 5 years capital growth for residential property average 27%. In 2022, the city experienced a capital growth rate of 8.5%, showcasing its resilience in the face of economic fluctuations.
The graph below shows capital growth numbers for houses, flats, and all property types over 1 year, 5, 10 and 20 years.

Diverse Housing Options
Leeds offers a wide range of housing options, from city center apartments to suburban family homes. This diversity caters to various investment strategies and budgets, ensuring that there is a property type suitable for every investor's needs.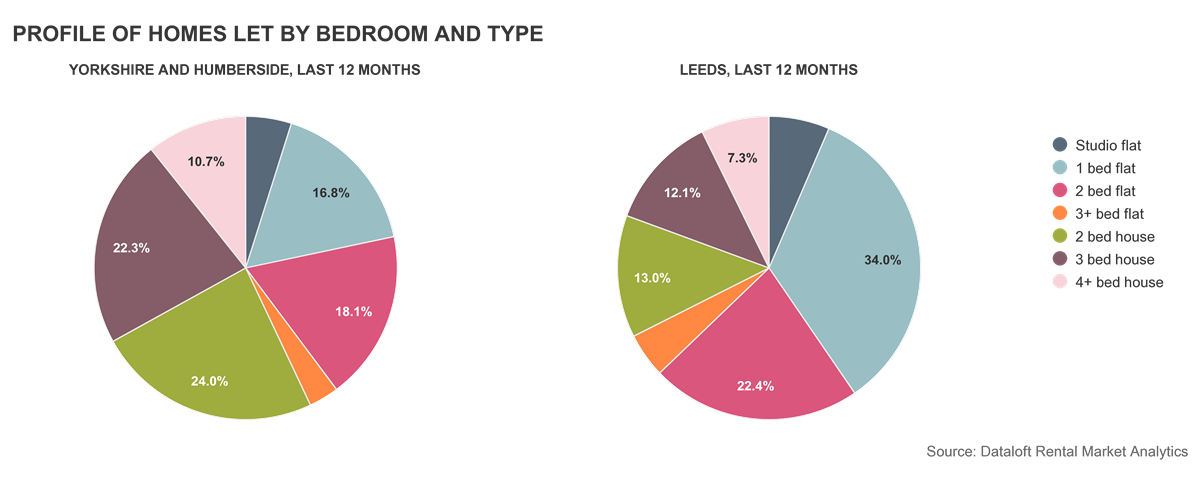 Robust Local Economy
Leeds benefits from a thriving local economy with a strong focus on finance, technology, and healthcare sectors. The presence of major corporations and institutions like Leeds University and the NHS provides a stable foundation for long-term property investments.
Cultural Attractions and Lifestyle
Beyond its economic advantages, Leeds offers a vibrant cultural scene, with numerous theaters, galleries, and restaurants. This cultural vibrancy makes it an appealing destination for professionals and students, enhancing the city's rental market further.
Leeds South Bank Regeneration
One of the most exciting developments in Leeds is the South Bank regeneration project. Stretching over 253 acres, this ambitious initiative aims to transform the southern bank of the River Aire into a thriving mixed-use district. The project, scheduled for completion in the mid-2020s, includes:
1. Commercial Space. The South Bank will provide 35,000 new jobs, with a strong focus on creative and digital industries. This job growth is expected to drive demand for rental properties, making it a prime area for property investment.
2. Residential Properties. The regeneration plan includes 8,000 new homes, creating a significant demand for residential properties. This presents a unique opportunity for investors to capitalize on the rising demand for housing in the South Bank area.
3. Transportation Improvements. The project includes substantial investment in transportation infrastructure, with new rail and road links. Improved connectivity will enhance the appeal of the South Bank for both residents and businesses.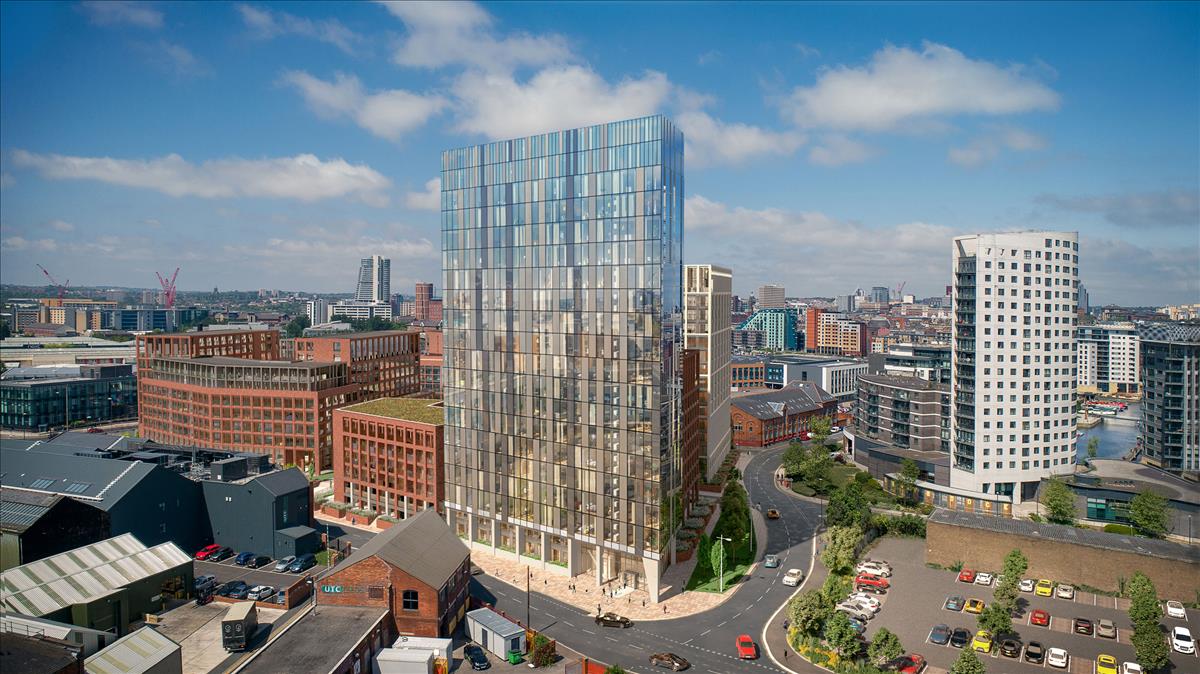 Rental inflation in the Leeds market
The below chart shows annual rental inflation for residential properties in Leeds over the last three years. Double digit annual increases have been recorded in every month for the past 12 months.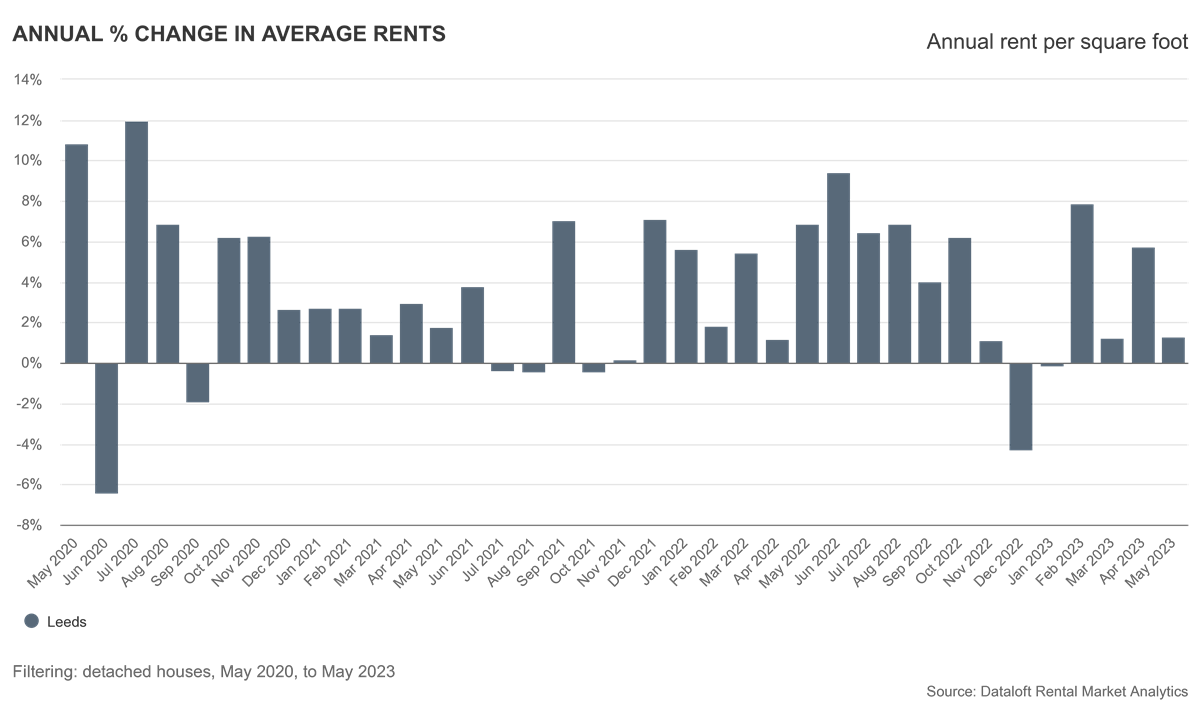 Current opportunities
We have seen a noticeable increase in rents of 2 bed terraced homes during the last months with an increase of 18% across the city in the last 12 months alone. Rents for 3 bed apartments have outpaced most other properties types during the last 12 months, whereas 1 bed flats have fared the worst. Our team has also seen very high demand for 3 bedroom houses with gardens to rent in the last 12 months.
Investing in the Leeds property market in 2023 offers a range of benefits, from strong rental yields and capital growth to diverse housing options and a robust local economy.
With rental yields exceeding the national average and a track record of steady capital growth, Leeds presents a compelling case for property investment. The city's cultural attractions and vibrant lifestyle further enhance its appeal to tenants and investors alike.
As the South Bank project unfolds, investors have the chance to participate in the transformation of a key area in Leeds, potentially reaping substantial rewards in the process. With a combination of favorable market conditions and exciting developments on the horizon, the Leeds property market is undoubtedly one to watch in 2023 and beyond.