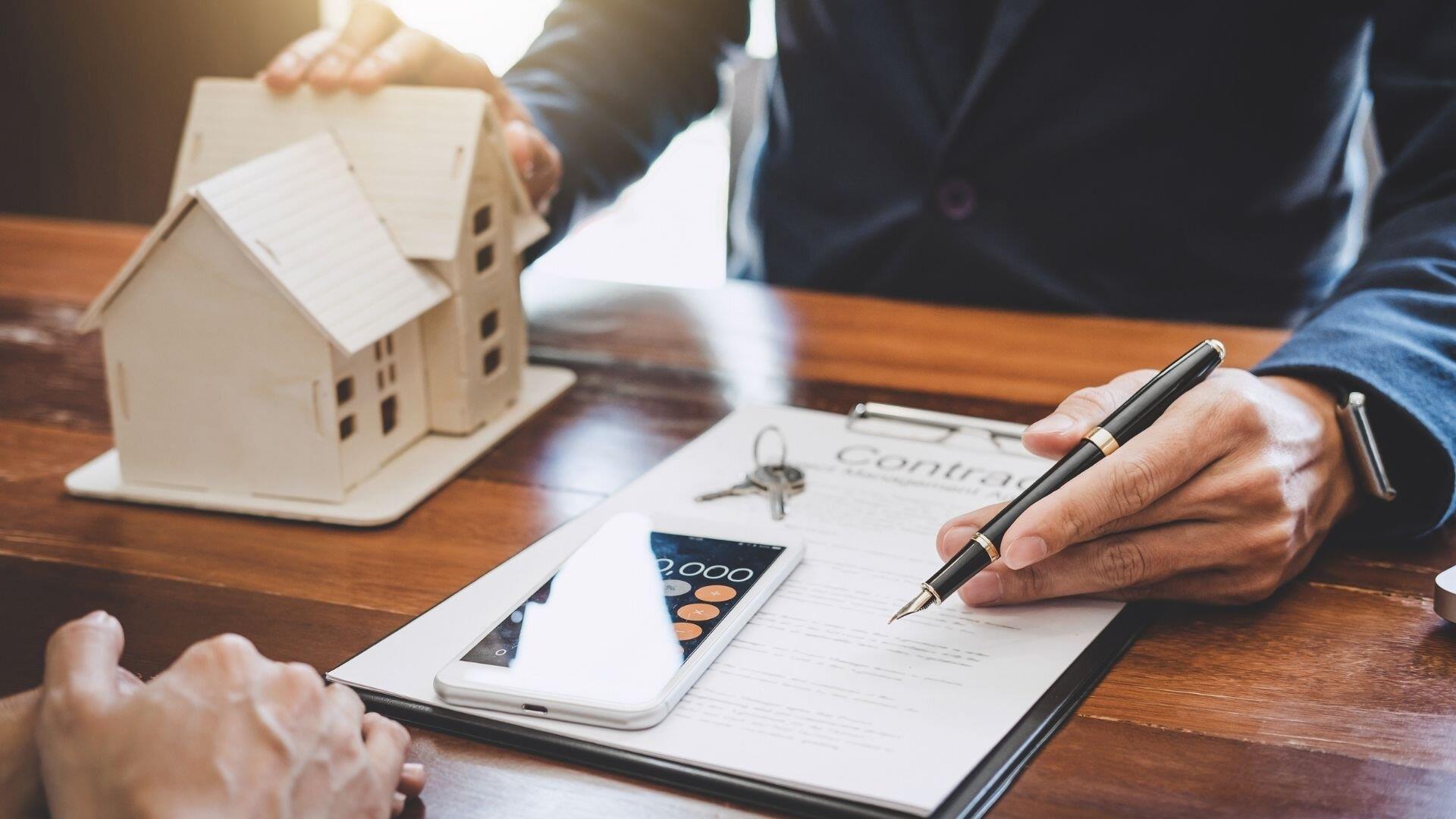 HMO Mortgages Leeds
HMO properties are a lucrative investment and considered more profitable than a single buy-to-let however they are far more complex in nature. From planning permission through to mortgages, there are a variety of steps to complete before becoming an
HMO landlord
. Use this guide to help navigate your way through to obtaining an HMO mortgage.
What is a HMO?
An HMO (housing of multiple occupancy) property is defined by the UK government as a property rented out by at least three people who are not from the same household but share a bathroom or kitchen within one home. HMO properties in England and Wales can require a specific license. All large HMOs must have an HMO license to be rented out.
Your property is considered a large HMO if the following apply:
5 or more people from different households rent the property
Some or all tenants share toilet, bathroom, or kitchen facilities
Some councils will require you to have an HMO for all properties, for example Leeds City Council, and not just those under the larger criteria. As well as needing a license, anyone purchasing a property to let for multiple occupancy will also require a specific HMO mortgage. If you want to learn more about the various elements of HMOs as an investment, read our blog here.
What is an HMO Mortgage?
An HMO mortgage is required for those needing finance for the purchase of housing for multiple occupancy. This type of mortgage is designed to allow landlords to let the property to multiple tenants which a standard BTL mortgage will not allow under its terms and conditions. Lenders are more apprehensive when it comes to offering finance for this type of mortgage. As such, rates are higher and can make HMO mortgages more expensive, however the lucrative yield return on HMOs should compensate for this.
The lender will check affordability through a series of stress tests as well as examining income and outgoings. The maximum loan-to-value you can borrow on an HMO is usually 75% although it is possible to find some HMO mortgages with an LTV of up to 85%.
Types of HMO Mortgages
There are several types of HMO mortgaging which will depend on what stage you are at with your property. The mortgage types are as follows:
HMO Development Loans- these are uses for major building and construction projects
HMO Refurbishment Mortgage- for light to heavy refurbishment projects
HMO Mortgages and Re-Mortgages- this is for pre-existing HMO and multi-let properties
The type of borrower and their circumstances will determine the type of lending required and not all lenders cover HMO finance for all these eventualities but there are specific HMO lenders for each situation.
HMO Mortgage Criteria
All lenders will have their own set of conditions to meet but general terms tend to be the same across the board. Examples of usual criteria required for HMO mortgages is:
Experience- lenders will want applicants to have a minimum of 12 months landlord experience .
Occupancy- a maximum number of bedrooms and storeys is normally set for HMOs, usually a maximum of 8 bedrooms and 4 storeys.
Client types- single landlords, portfolio landlords or limited companies will be accepted as an applicant by most HMO lenders.
Loan sizes- larger mortgage loans are easier to obtain on HMO properties due to the higher rental income.
Loan-to-Value- most lenders will only lend a maximum of 75% of the property value however it is possible to find some as high as 85%.
Property value- the minimum property value is usually £100,000 although this varies on area, for example, London will be higher. Some lenders don't impose a minimum value.
Additionally, there are some property specific criteria required for an HMO mortgage which includes:
A maximum number of bedrooms in the property
Only one kitchen
Communal seating area inside
You will also need to meet the lender's age, income, and credit history criteria. Most lenders won't consider first-time buyers for HMO mortgages and require at least one property to be owned within the UK prior to this application. A select few will consider first-time buyers, depending on their financial status being in line with the property being purchased and the mortgage size. Speaking with a specialist HMO mortgage broker will help to navigate your way through complex mortgage deals.
HMO Mortgage Rates
There are less lenders available for HMO mortgages. Currently, there are about 30 offering finance for UK based HMO properties with some big-name lenders including Santander and Lloyds Bank, but many are niche lenders such as Leeds Building Society. Many will only offer HMO mortgages via a broker. With over 800 HMO specific mortgages between them, these lenders also offer real expertise in this field, making them the most sensible choice for anyone looking to invest in a challenging market.
HMO lenders will provide loans for a minimum of £50,000 up to maximum of £15 million so there is plenty of scope to suit all budgets. In terms of the types of property they will mortgage, these start from a 4-bedroom HMO property to 300-unit student and co-living multiple occupancy blocks.
As of March 2022, rates start from 2.99% with an LTV of 70% with the lowest rate for an 85% LTV sat at 3.48%.
It is important to look at the set-up fees and interest rate as well as LTV. Mortgages with the lowest advertised rates don't necessarily equate to the best value overall. Mortgage fees are typically charged as a percentage of the loan amount and could be as high as £4000 and will need to be factored into costs.
HMO Mortgages vs Buy-To-Let Mortgages: What's The Difference?
The composition of HMO mortgages is not dissimilar to a buy-to-let mortgage but there are some differences to ensure compliance for the specific letting purpose of the property.
The obvious difference is that HMO mortgages allow for multiple tenants whereas a standard BTL mortgage does not allow properties to be used in this way within its terms and conditions.
Claimants of HMO mortgages may find that it takes slightly longer to process their application compared to that of a BTL mortgage which is mainly due to the complex nature of HMO properties, for example, planning permission, licenses, and other such regulations, which all require further checks.
What are the downsides of an HMO property?
Whilst HMO rental yield is likely to be higher than that of a standard BTL, it is also likely that there will be a higher turnover of tenants compared to single household occupancy. For each additional person housed, there is an increased risk of issues arising such as tenants not being able to pay rent. There will also be an increase in wear and tear meaning more frequent maintenance costs. Separate contracts and checks will be needed for each tenant which can be more time consuming and require further administrative fees.
HMO licensing
fees also need to be factored into costs. In Leeds, you will need to pay £975 for an HMO licence although it is reduced to £825 if you are a Leeds Rental Standard. The fee is repayable upon renewals every five years.
It is important to consider location wisely
when investing
in an HMO property as it can be harder to fill multiple rooms. Choosing a diverse large town or city with universities, good transport links and a good economy will make it easier to rent out multiple rooms, swiftly.
Do you need an HMO mortgage?
With a range of articles available on our website and a highly experienced HMO team, Dwell is best placed to advise you on your multiple occupancy plans.
Get in touch today to find out more.