We are constantly on the look out for great talent!

If you'd love to work for a dynamic estate and lettings business in leafy North Leeds, and you feel you have what it takes to succeed and join a driven team of property experts, please send us your CV to info@dwell-leeds.com and a covering note for us to review.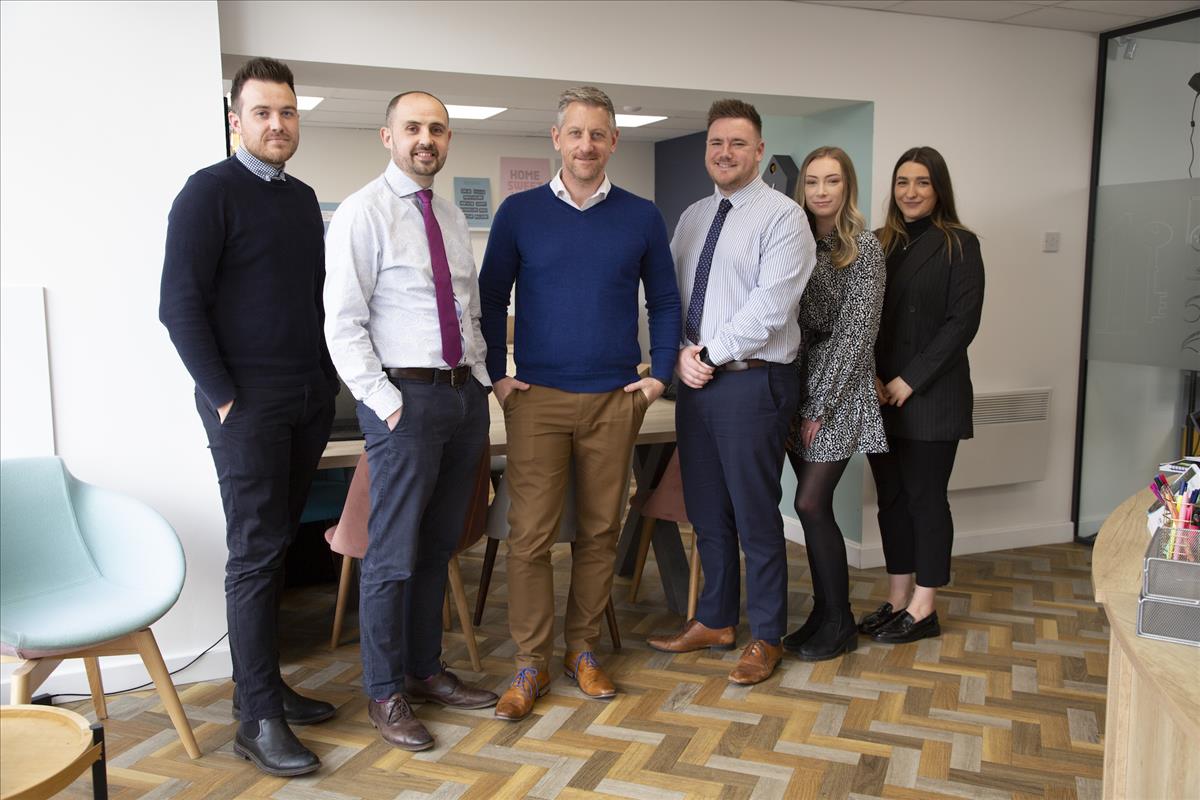 September 2022 - WE ARE CURRENTLY HIRING!

Job title: Sales Executive
Salary: in the region of £22,000-£25,000 pa basic salary depending on experience + £5000-£8000 commission depending on performance (commission is uncapped).
Total pay is therefore: £27,000-£33,000

Hours: 09.00-17.30 weekdays and 10.00-15.00 every 1 in 3 Saturdays.

Start date: October 2022
We're now looking for a driven individual to join our dynamic team of award-winning property professionals.
This is an exciting, multi-faceted role that is based around sales and incorporating aspects of a Business Development Manager (BDM), Sales Negotiator, and Valuer/Lister. This role may suit applicants from any of these backgrounds, we don't expect you to have experience in every area. The successful candidate will be a very important member of our Estate Agency department, working alongside our Lettings team.

The role includes the following:
1. A strong emphasis on new business generation - marketing, prospecting, and appointment setting.
2. The role is Estate Agency based and includes more a more typical Sales Negotiator activities – marketing properties, qualifying buyer applicants, booking viewings, carrying out viewings, negotiating sales, and sales progression where strong customer service skills are required.
3. The successful applicant will also carry out Market Appraisals/Valuations for new properties coming to market.
Your ability to persuade and influence is therefore key to becoming successful in this role. You will have a confident and professional manner and you'll be enthusiastic, positive, and results-driven. You will need to demonstrate these abilities and skills during our recruitment process. You'll want to join and become part of a driven team that are going places.
We will set and monitor your individual KPI's which are centred around your performance, and conversion rates and the growth of the Estate Agency sie of our business.

Experience in a similar role is preferred and would be an advantage, but is not essential. Ongoing training will be provided. Attitude and ability is far more important to us than experience.

The role may for example suit a Sales Negotiator who is keen to take the next step up in the career and develop their Valuer experience.

Commission is paid for results and is expected to be in the region of £5000-£8000pa initially, making up the total pay. This will be uncapped.

Working hours are 09.00-17.30 weekdays and 10.00-15.00 1 in 3 Saturdays. The role is based from our office in Far Headingley. Holidays are 22 days + all bank holidays, increasing with length of service. Business mileage is paid. You must have a full clean driving license and have access to your own vehicle.

Your professional progression is vitally important to us and we'll make it our mission to train and nurture your abilities and skills, so that you can be the best you can be. We want our team members to love coming to work every day, to grow, thrive, and stay for the long and exciting journey ahead of us.

About us
We're a growing team of property professionals operating from a leafy high street shop front location in leafy Far Headingley and predominantly covering the north and west Leeds areas. We're been recognised many times over in the industry for our marketing, service and results including Exceptional (top 5%) in the Best Estate Guide 3 out of the past 4 years, Best Letting Agent in Leeds 2022 in the leading industry review site All Agents, currently a finalist in the HMO Awards under Best Agency category. We embrace and drive change, we're always looking ahead and thinking ahead. We believe that being different - being ourselves is the only way.
Next steps
If you'd like to join us, follow the link below to complete a quick online application form below NOW to apply:
https://ac702tz4b6t.typeform.com/to/avUSQfEY

Successful candidates will then be shortlisted and invited to a 15 minute online meeting when you will have the opportunity to demonstrate why you are the right person for this role. The final step will be a 45 minute face-to-face interview following which we will be able to accept or decline your application to join us.