Published: 27/01/2022
If you are asking where can I walk my dog in Leeds, we are here to assist you. We know Leeds very well, and we know the factors that make people feel at home.
Outdoor space is always vital for
property buyers
, and if you have a dog, a park or nearby area of ground where you and dog can go for a walk is essential. When it comes to dog walking Leeds is an excellent city, and we think you'll love the varied options on offer in the city.
We have the 9 best dog walks in Leeds you and your dog will love, including the most scenic dog walks Leeds has to offer.


Where can I walk my dog in Leeds?
The following destinations are amongst the best dogs walks Leeds residents can enjoy.
Temple Newsam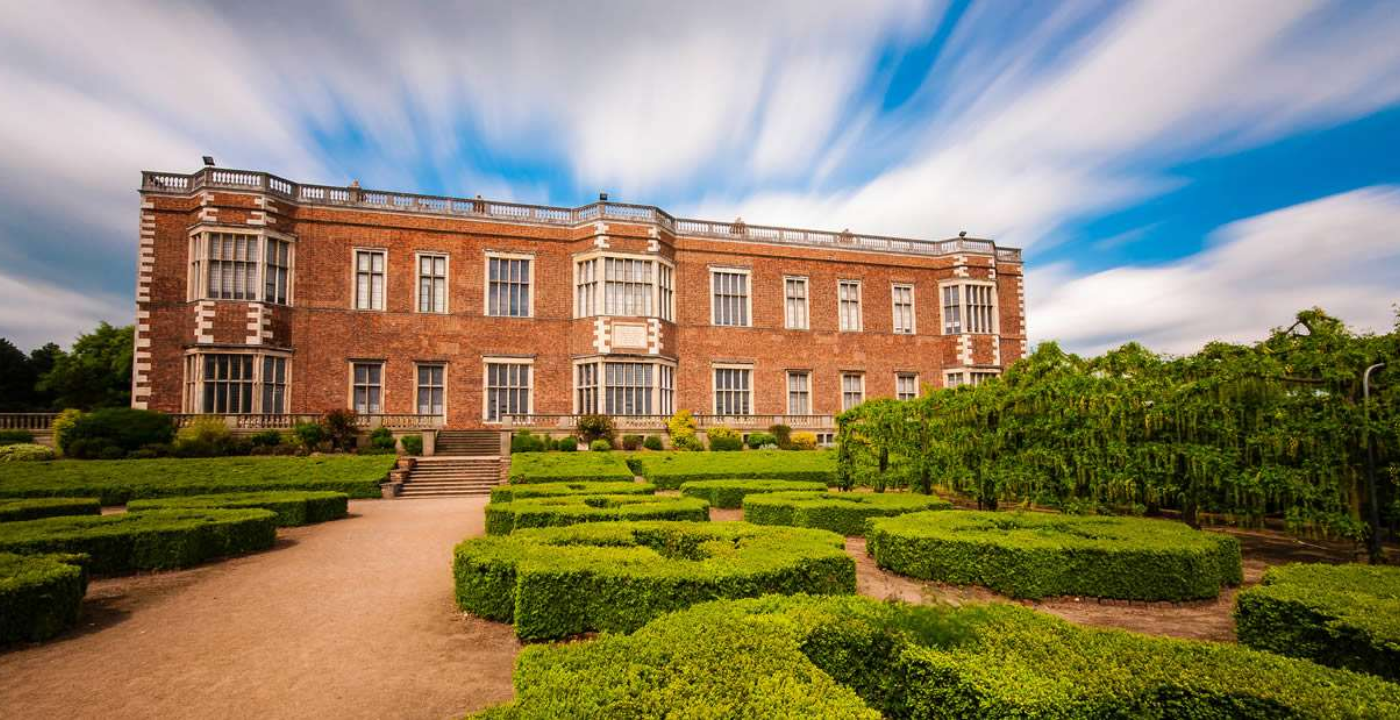 With around 3000 acres in total, Temple Newsam is a great place to stretch your legs and take in some history. The House might be the star attraction, but given the park has hosted events such as the Leeds Waggy Walk event for Dogs Trust in the past, it more than welcomes dogs.
Is Temple Newsam dog friendly?
Yes, but please be aware that there are some places your dog must be kept on its lead. When in the gardens and the courtyard area, make sure your dog is on a lead, and you will be fine.
Pros of Temple Newsam
This is a stunning place to walk at any time
There is a great amount of green space for your dog to enjoy
Cons of Temple Newsam
Dogs must be kept on a lead in the courtyard and gardens
Dogs are not allowed in the house, Home Farm or in the café (assistance dogs are allowed)
Eccup Reservoir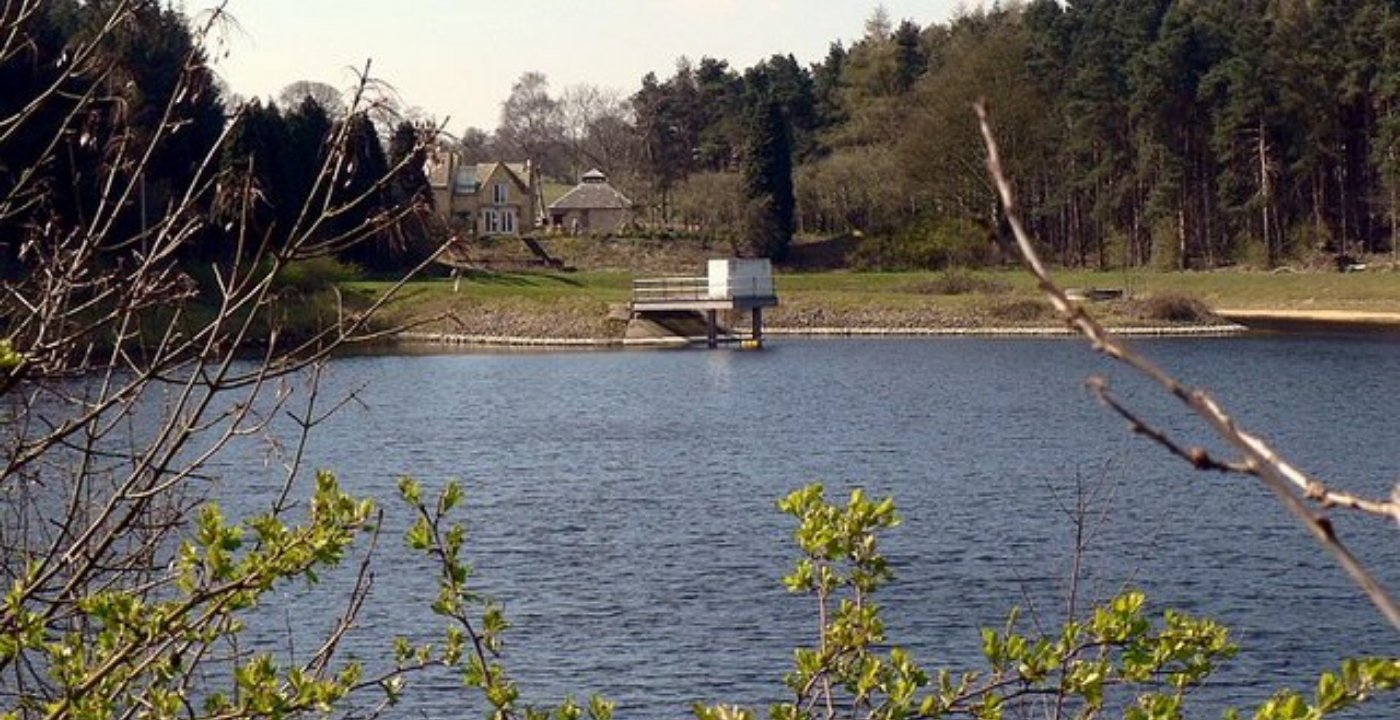 Eccup Reservoir is the sort of place that should be on your list if you are keen to take in as much beautiful scenery while you are out walking your dog in Leeds. There are many well-worn paths, and if you are looking to catch up on the sun, you can get a great tan on sunny days! You should also look out for shaded areas in more inclement weather.
Pros of Eccup Reservoir
The circular route around the reservoir stretches for five miles, so you can enjoy a lengthy walk
The reservoir welcomes wildlife, and is a fantastic setting for birdwatchers
Cons of Eccup Reservoir
If your dog is adventurous, there is a good chance they will get very wet and/or muddy
The Hollies, Meanwood Park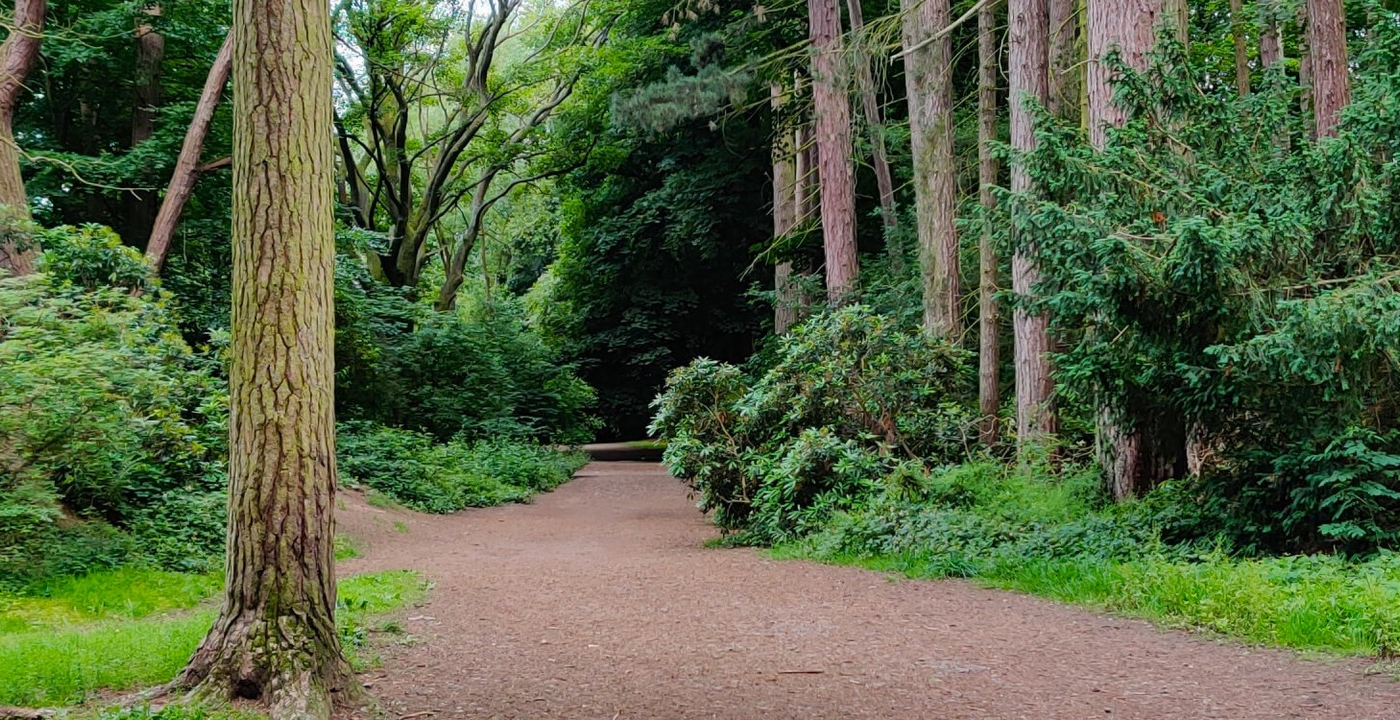 Found in
Meanwood Park in Headingley
, The Hollies is rumoured to be a serious source of inspiration for JRR Tolkien, and his Middle Earth creation. Thankfully, you can enjoy a less stressful walk with your dog in The Hollies!
Having such a quiet and beautiful location in the heart of Leeds is a great credit to the city, and if you live locally, you'll spend a lot of time here.
Pros of The Hollies, Meanwood Park
A glorious location that will lift your spirits with every walk
Stunning flowers add a much-needed sense of colour
Cons of The Hollies, Meanwood Park
The quiet setting might feel as though it's not the best place for boisterous and adventurous dogs
The slopes of the park might be a challenge to some
Middleton Park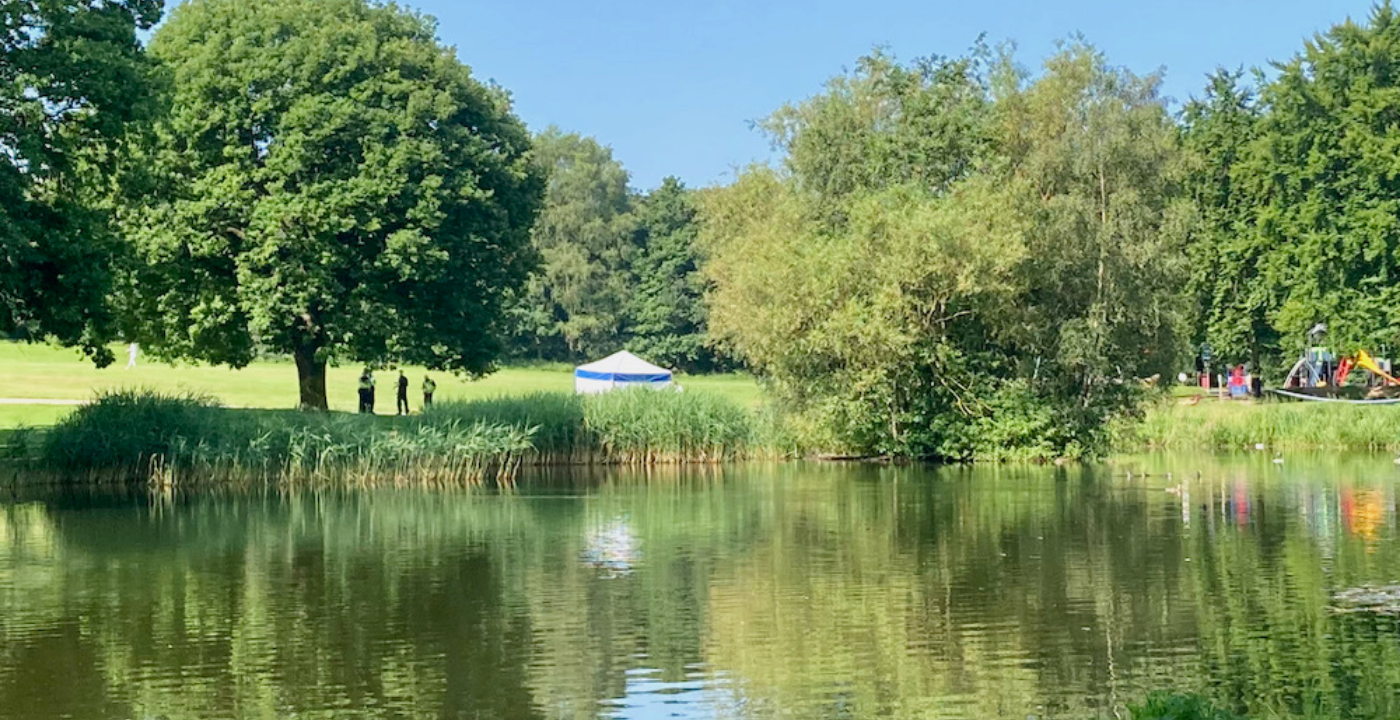 There is a great sense of variety in the walks on offer in Middleton Park. We can promise you a rose garden, there are woodland areas if you and your pet like to explore, and there is also the Middleton Park Lake.
Pros of Middleton Park
The heritage trail elements elevate this area to a level greater than your average dog walk
Your dog will love the freedom of the old tram tracks
There is a playground area if you are keen to bring all the family
Cons of Middleton Park
You need to keep your dog on a lead in many parts of the park
There isn't a lot of parking if you intend to drive here
Bramley Fall Park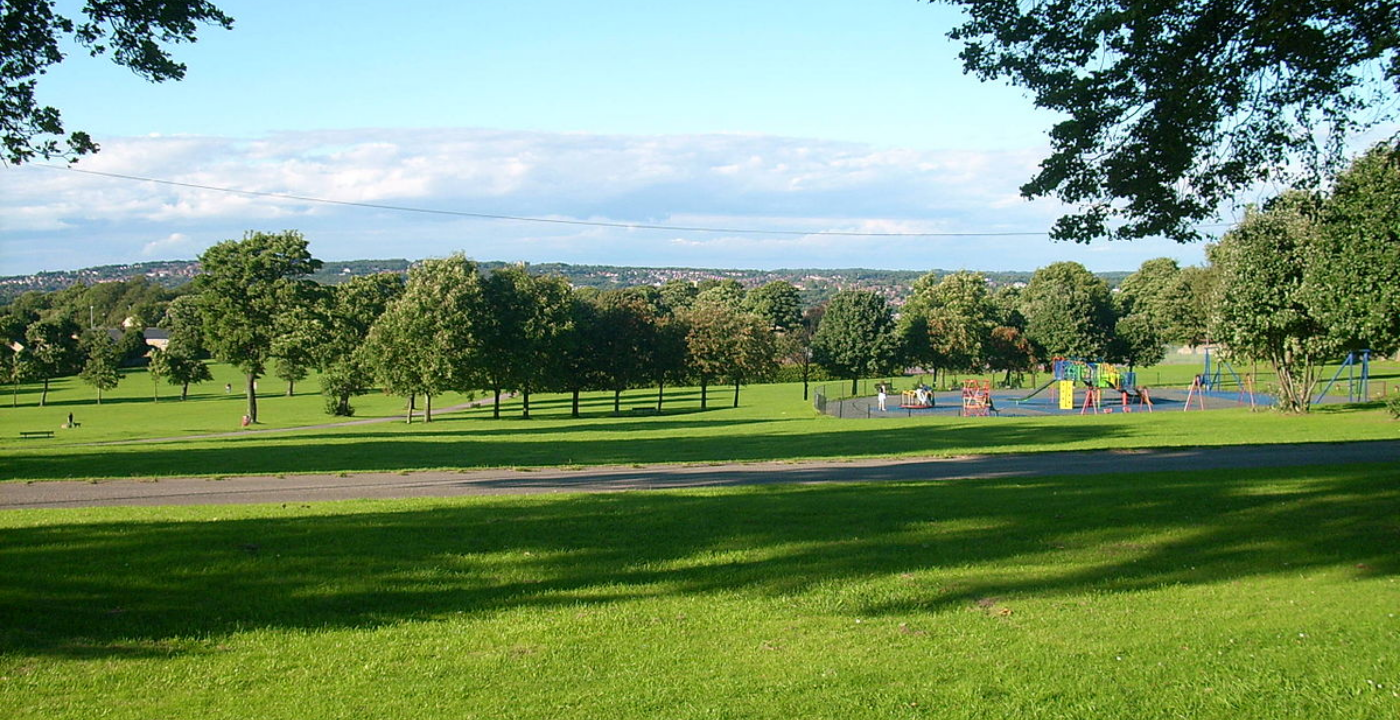 When it comes to greenery in and around Leeds, it is hard to overlook Bramley Falls Park. This is a tremendous option for dog walkers in Leeds, and you'll find there is plenty of opportunity to allow your dog to enjoy a good run. The woods also offer plenty of shade, so its even welcoming in the summer!
Pros of Bramley Fall Park
There are many spaces where you can let your dog run free without a lead
The walk alongside the Leeds Liverpool Canal is very pleasant
There is suitable free car parking around the park
Cons of Bramley Fall Park
Some parts of the park are quite steep (although there are steps in place)
Horses are allowed in some areas of the park, so be mindful if this is likely to scare or upset your dog


Yeadon Tarn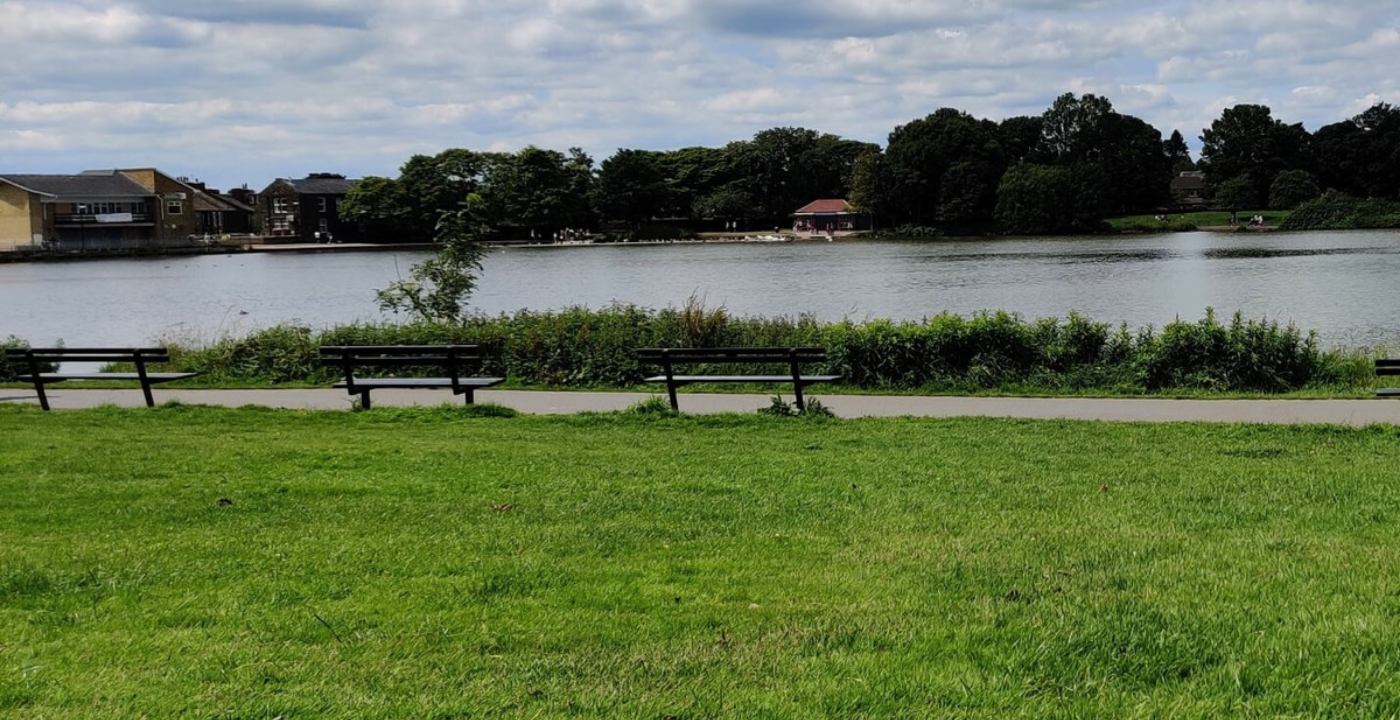 Simplicity is a large part of the charm of Yeadon Tarn, with the circular route ensuring you won't get lost! The park itself plays host to all manner of activities, including fishing, sailing and there is a BMX track. Your dog might not love those activities, but they'll appreciate the energy and excitement of such a popular spot.
Pros of Yeadon Tarn
The walking route is gentle, but there is a lot of space for dogs to roam free
There is a fantastic range of activities for people of all ages and fitness levels, if you are looking for a place for all the family
There are three car parks connected with Yeadon Tarn
Cons of Yeadon Tarn
It's not the most strenuous of walking routes if you are keen to challenge yourself
At times it feels like there is too much going on at Yeadon Tarn
Golden Acre Park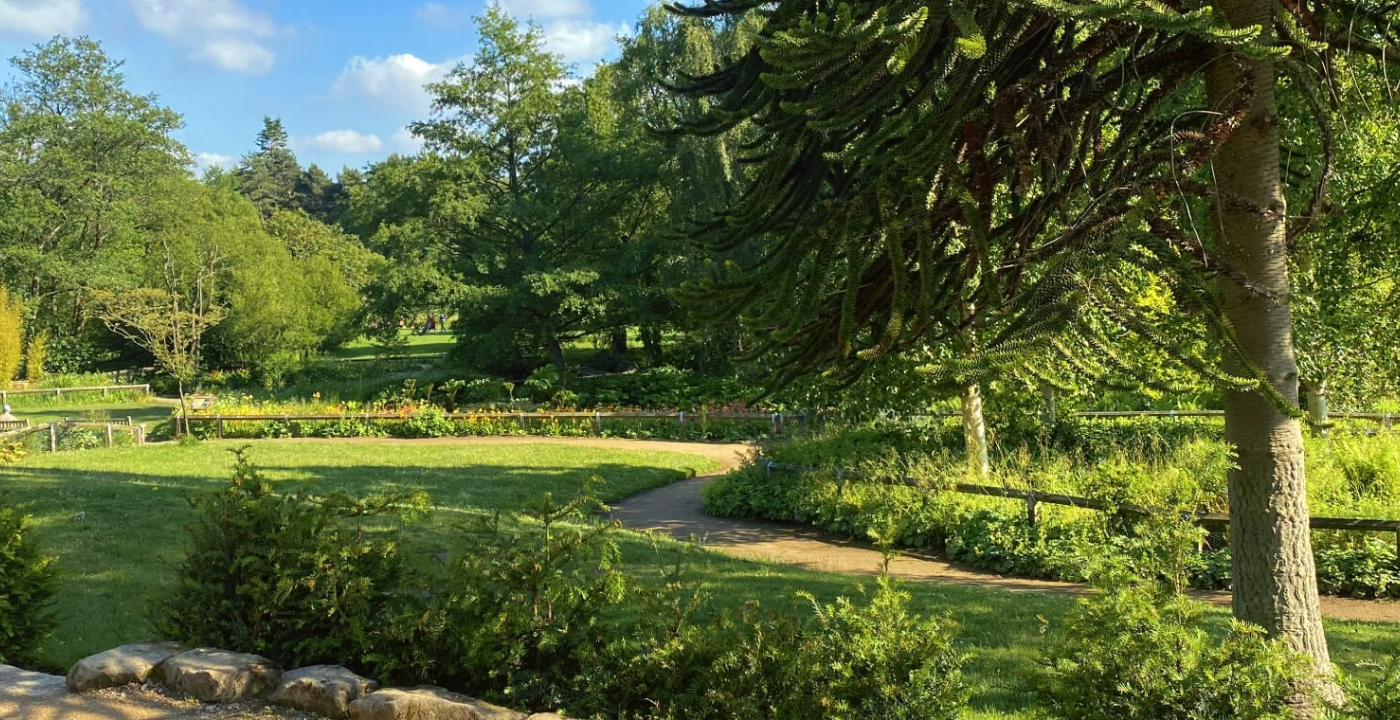 At 179 acres of parkland, Golden Acre Park easily lives up to its name. There is a lot of variety to the walking areas, and we think dogs will love the various terrains on offer. With slopes, fields, woodlands and planted gardens, even the most inquisitive dog will have plenty to enjoy.
Are dogs allowed in Golden Acre Park?
Absolutely, and we think they should be encouraged!
Pros of Golden Acre Park
A large and appealing park
A lot of different spaces for your dog to explore and enjoy
Free car parking at various spots
There are plenty of dog waste bins around the park
Cons of Golden Acre Park
It can get busy on pleasant days
Roundhay Park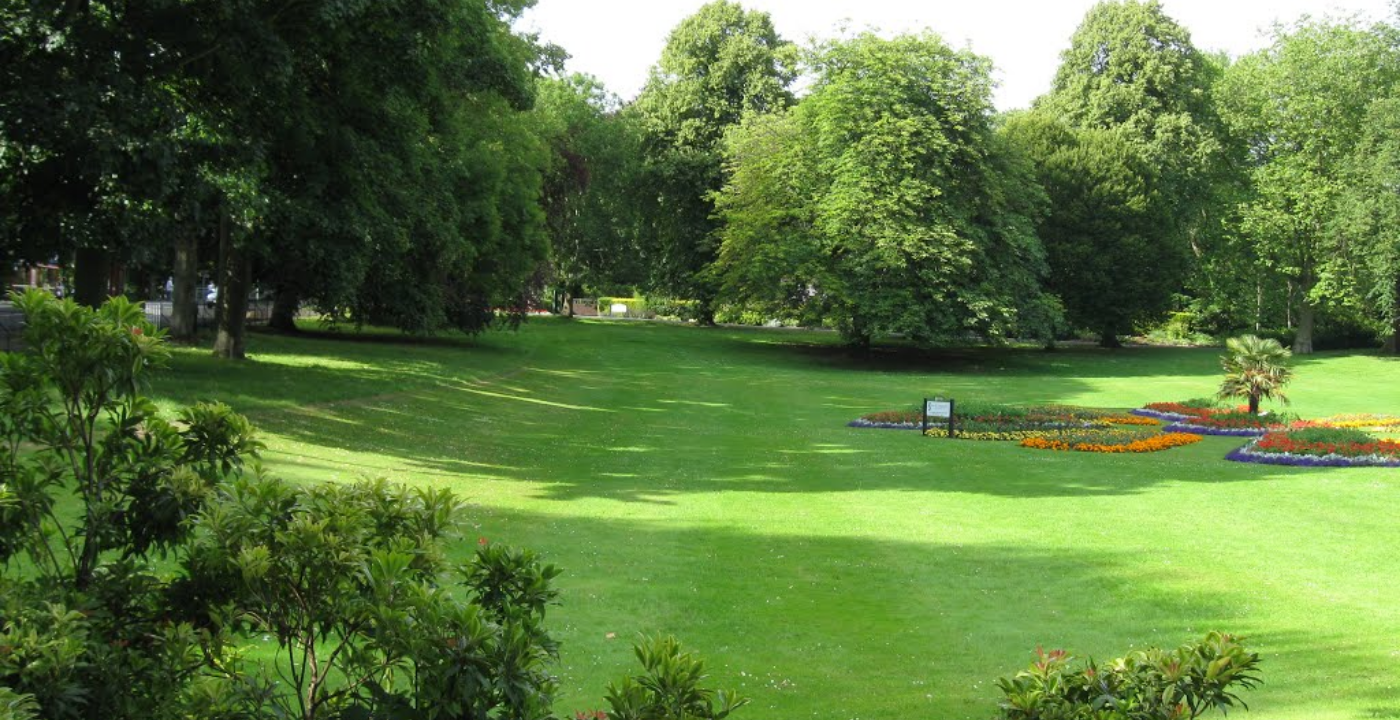 As one of the biggest city parks in the whole of Europe, it stands to reason that Roundhay Park is an excellent option for Leeds dog walking. You can walk around the lake in less than an hour, but if your dog frolics and gambols, you could easily spend a day here!
Pros of Roundhay Park
There is always space to allow your dogs to run free
It's a fantastic park for socialising, exercising, catching up and dog walking
Free car parking at various spots
Cons of Roundhay Park
With a million visitors a year, it will be busy at times
Look out for major live events taking place, which will limit access to the park
Collingham Riverside Walk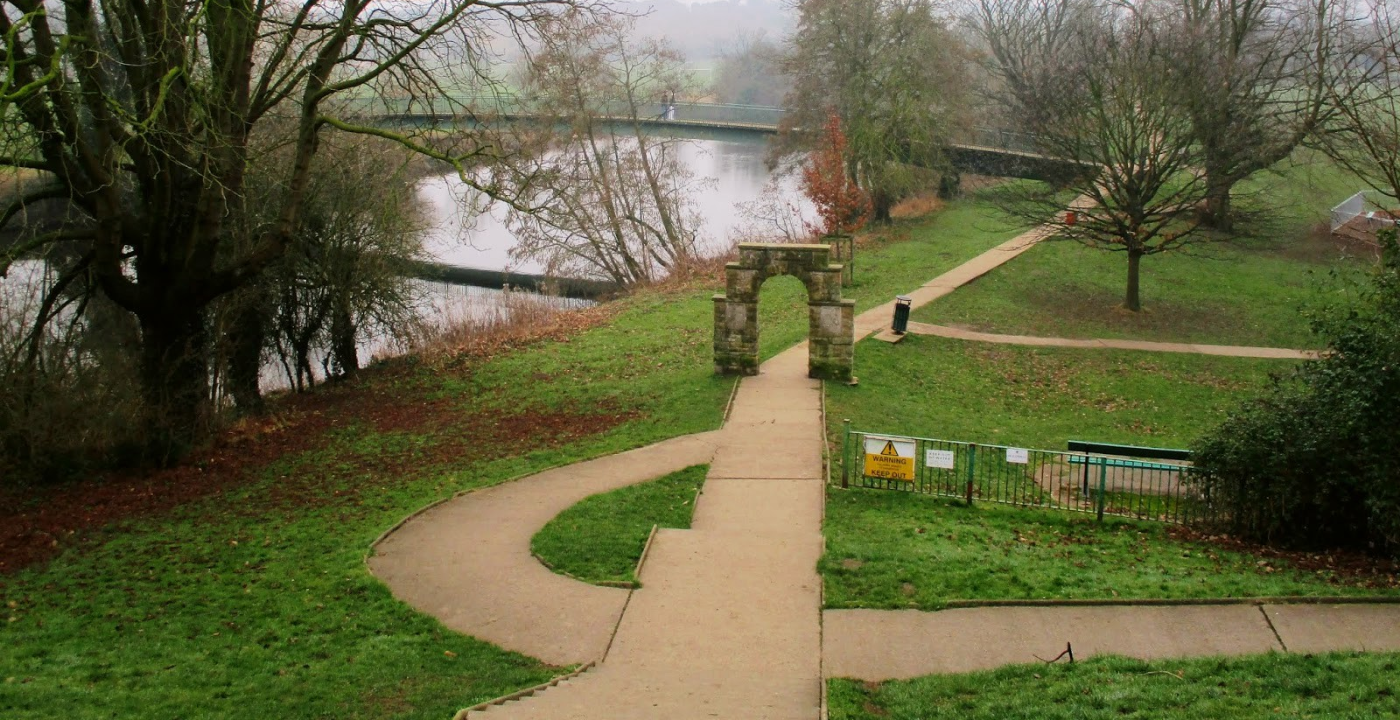 Collingham Riverside Walk has developed an excellent reputation as a fun place to take your dog for a walk, especially in the summer months. The river is the main attraction, but with plenty of woodland area and greenery, your dog will throughout enjoy themselves.
Pros of Collingham Riverside Walk
There are no lead restrictions for your dog
It is possible for your dog to paddle in the river as it is shallow
Plenty of trees create shade and cover on hot days
Cons of Collingham Riverside Walk
With the river, it could be a wet and messy day out
It's not a pushchair or wheelchair friendly park
FAQs for dog walking in Leeds
If have a burning question regarding dog walking in Leeds, we might have the answer for you in our frequently asked questions:
Can you take dogs to Leeds Castle?
Sadly, only assistance dogs are allowed in the grounds surrounding Leeds Castle.
Is Hornsea beach dog friendly?
Dogs are not allowed on Hornsea Beach between 1 May to 30 September.
Is Kirkgate market dog friendly?
No, only assistance dogs are allowed access to Kirkgate market.
Are dogs allowed in Leeds Armouries?
Again sadly, only assistance dogs are allowed in Leeds Armouries.
So, dog walking isn't allowed in many of the leading attractions of the city, but you'll find many dog walks in Leeds, and we believe the leading dog parks of the city are well worth visiting.
Contact Dwell for property valuation services
We're an independent Estate & Letting Agents based in Leeds. We pride ourselves on high quality service and expert local knowledge delivered through focused, passionate, and well-trained staff. Our Team are residential property specialists with an intimate and unique in-depth understanding of our local market. Call us on 0113 246 4860.