Many people see property as a sound investment, especially in light of recent house price growth. There is significant demand for rental property across the country, so it's easy to see why many people hold a genuine interest in property investment in the UK in 2022. However, interest alone doesn't always mean it's a sound investment decision.
We unpack what you should be looking out for when considering if you should invest in property in 2022, as well as tactics you can take to help you get the best results possible.
Appropriate Prior Research is a Must
As tempting as jumping straight into property investment can be, it's important to do your research and understand the market before taking the plunge. Property investment can be a risky business without the correct knowledge, so it's crucial to know what you're doing and have a solid plan in place.
It's also crucial to know that demand for property isn't uniform across the country. There are areas with greater demand for rental property, more appealing yields than others; and there are some areas which are far more suitable for landlords or property investors.
If you're thinking of investing in property in the UK in 2022, make sure you take the time to learn about the market, get the right team in place to help you, and consider all your options carefully.
With a bit of planning and research, you could make a wise investment that pays off in the long run. Dwell knows the local rental market very well, and if you are looking to invest wisely this year, we'd be more than happy to assist you.
Where Should I Invest in Property in 2022?

There is no definitive answer to this question as it largely depends on your personal circumstances and investment goals. Some experts believe, however, that UK property investment in the northern cities, such as Leeds, Nottingham and Manchester could be a wise choice in 2022.This is due to the strong economic growth prospects for these cities, as well as the relatively low cost of property compared to other parts of the UK. We know the Leeds market inside out and if you need any guidance or insight into why this is an ideal market for you, then please get in touch.
Where Will House Prices Rise the Most in 2022?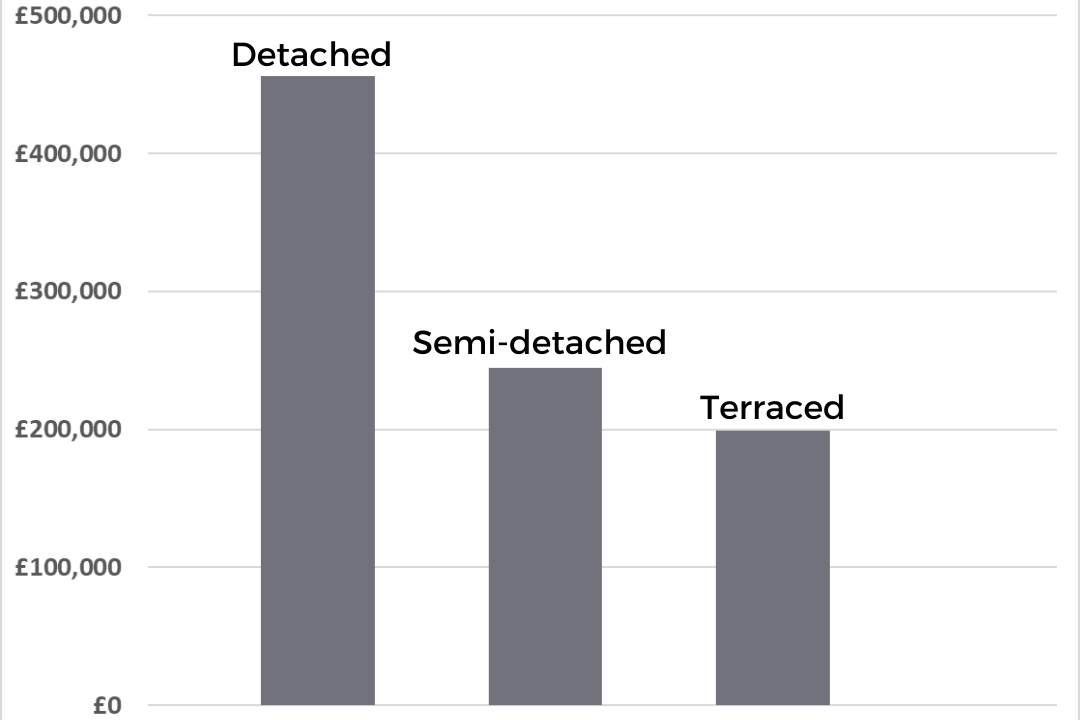 Again, there's no definitive answer to this question as it's typically determined by local market conditions. However, some towns and cities are predicted to see greater price increases than others. So, if you're looking to buy a property in the next few years, it's worth doing your research to see where prices are expected to rise the most.As of August 2022, Rightmove says the Leeds housing market is faring as follows;
"Properties in Leeds had an overall average price of £251,878 over the last year.
The majority of sales in Leeds during the last year were semi-detached properties, selling for an average price of £244,259. Terraced properties sold for an average of £199,171, with detached properties fetching £456,260."
Will Property Prices Increase in 2022?
Once more, this is difficult to answer definitively. This is because there are a number of factors that can affect the property market, such as economic conditions and changes in government policy. However, some property market experts believe that there are certain trends that could lead to an increase in prices next year.
The cost-of-living crisis is another major factor to consider in the property market, with many households finding themselves priced out of buying a home. This means
demand for rental property is likely to grow
, so anyone considering investing in property should consider this sustained demand.
What Prices are Going Up in 2022?
Given that virtually all prices are rising in 2022, it might be quicker to list prices that aren't expected to rise this year. Energy bills and fuel are the two most commonly referenced bills which are increasing in cost, and the average shopping basket is also getting more expensive.
Most households in the UK experience an uplift in costs across the board, which is another factor that suggests the demand for rental property will remain steady, or grow.
Is Land a Good Investment in 2022?
As an investor, you may be wondering if land is a good investment in 2022. The answer depends on a number of factors, including both yield and financial return. Generally speaking, land can be a good investment if purchased at the right price and is proven to be able to generate a positive yield.
When it comes to financial return, land may not appreciate as quickly as other investments, such as stocks or bonds. However, over the long term, land can provide a stable source of income and potential for planning gains.
Where are the Best Rental Yields in the UK in 2022?

The best rental yields in the UK can be found in cities such as Leeds, Manchester, Liverpool, Nottingham, Newcastle-Upon-Tyne and Birmingham. This is due to a variety of factors, including lower property prices and higher rental demand. Tenants in these cities are more likely to be able to find affordable rental properties, and landlords are more likely to be able to find tenants for their properties.A
study by UK property investment specialist Joseph Mews
names Leeds as one of the leading cities for property investors. They cite the following expected yields as good reasons to invest in the area:
LS1 (City Centre): 7.72%
LS6 (Headingley): 7.43%
LS2 (City Centre): 7.14%
LS18 (Horsforth): 4.01%
LS12 (Farsley): 4.64%
These are attractive yields, but with average and expected yields, it's possible to exceed even these expectations. If you work with a good estate agent to spot properties with potential, and then position and market the property in an effective manner, you can look to score a greater return for your investment.
Where are the Best Buy-to-Let Areas in the UK in 2022?

You have a good few options to consider when investing in buy-to-let property in the UK, with Leeds and Nottingham being at the top end for many investors and market analysts. These are well-regarded student destinations with an affordable average property price.Add in suitable transport infrastructure and a location which allows for easy connection to other major cities, and you have two cities that are well worth investing in. Leeds, in particular, has a huge amount of investment and redevelopment happening right now, particularly around the city centre and its South Bank area.
What Makes Leeds One of the Best Buy-to-Let Areas in 2022?
As you'd expect for an area referenced by so many market analysts, there are many reasons to consider Leeds as a viable location in which to invest. You only need to consider that 73% of households in Leeds currently rent to realise this is a city built on letting.
Renting is common in the city, and this means there is an excellent infrastructure and lots of support for landlords and tenants.
The population of Leeds is growing at a faster rate than many cities. Whilst London leads the way when it comes to population, the growth of Leeds population is seven times that of the capital this millennium. There has also been a 34% increase in employment within Leeds, which is a great platform for the rental market.
When you add in the fact that Leeds has a significant student population – with more than 65,000 students – there is another crucial component in the investment market. While the rental market has a broad audience these days, the student market is one of the key components of any successful letting sector.
House prices in the United Kingdom have hit record highs on a number of occasions, according to the Halifax Price Index and Rightmove, the leading property portal in the UK.
Russell Galley, Managing Director, Halifax, spoke in July 2022 about the market, saying, "The UK housing market defied any expectations of a slowdown, with average property prices up 1.8 percent in June, the biggest monthly rise since early 2007. This means house prices have now risen every month over the last year, and are up by 6.8 percent or £18,849 in cash terms so far in 2022, pushing the typical UK house price to another record high of £294,845."
However, Rightmove believes that the cost-of-living crisis and the number of interest rate increases will lead to a slowdown in the housing market. Of course, this slowdown has been predicted for some time, and it is still to materialise.
As of late July 2022, Rightmove issued the following findings about the housing market, and first-time buyers:
Average first-time buyer asking prices are at a record of £224,943, 13% higher than two years ago, compared to a 4% rise in the two previous years.
Saving up for a deposit has become increasingly difficult for aspiring first-time buyers.
The average first-time buyer deposit of 10% has risen by £2,560 over the past two years, compared with a jump of £807 in the two years prior.
Average monthly mortgage payments for new first-time buyers are 22% higher than two years ago.
Rightmove reiterates the challenges associated with rising costs in the economy affecting the housing market, with many first-time buyers citing rising energy bills and increasing house prices as significant barriers to entry.
What Has Happened to Asking Rental Prices?
Rightmove have also studied average asking rental prices, and their takeaway is as follows:
Average monthly rental payments are 17% higher (+£128) than they were two years ago, compared to a 5% rise in the two previous years.
Tim Bannister is the Data Expert at Rightmove, and he said, "Our affordability analysis highlights the many challenges first-time buyers are trying to navigate right now. For would-be first-time buyers who are trying to save up a deposit, they are chasing a fast-moving target as average asking prices for first-time buyer homes hit another new record, and rise more quickly than they did before the pandemic.'
"For those that aren't able to live with parents or family members while saving, they also have to manage paying record rents both inside and outside of London. We understand how difficult this challenge can be, and something we've seen more of over the last couple of years, particularly with working from home becoming more common, is people looking further away or at a greater number of different areas when looking to move, to see what is available within their budget.'
"Those that have been able to save up a deposit are now facing rising interest rates when considering what they can afford to repay each month. Given the economic uncertainty at the moment, first-time buyers may seek some financial certainty by locking in a longer fixed-rate mortgage term now, before interest rates rise again."
Choosing the Right Property Investment Strategy
There are many
different property investment strategies
to choose from, including: buy-to-let, HMO, serviced accommodation, build-to-rent, commercial conversion, 'buy-refurbish-flip' and more, and it may be difficult to know which one is right for you. The best property investment strategy will depend on your individual circumstances and goals.
If you're looking for capital growth, then buy-to-let properties in the UK could be a good option. Residential property prices have been rising steadily in recent years, so this could be a good way to build up your wealth over time.
For some people, foreign property investment is also an option, and could provide a good short-term return. Of course, there are many additional challenges to consider when investing overseas. You shouldn't rule out these options, but if you're looking to invest in a sensible manner to enjoy a good return without too much risk, then the UK rental market is an excellent choice.
Whatever strategy you end up choosing, however, make sure you do your research and seek professional advice before making any decisions, we are more than happy to assist you with any UK property investment queries you have.
Contact Dwell for Property Valuation Services
We're an independent Estate & Letting Agents based in Leeds. We
pride ourselves on high quality service
and expert local knowledge delivered through focused, passionate, and well-trained staff. Our Team are residential property specialists with an intimate and unique in-depth understanding of our local market. Call us on 0113 246 4860.