Published: 02/03/2022
With demand for homes in the UK being so high - in fact,
according to property giant Zoopla
, property demand levels have recently hit record highs, up by 50% - you would think you could sell your home at any time of year. You can, but this doesn't mean that every month or season performs as well as the others.
At Dwell, we are pleased to say we have helped connect many buyers and vendors in Leeds. We know the local housing market, we know what buyers want from homes, and we know the best time of year to sell a house.
In this guide, we will take you through the best, and worst, times of year to sell a house, and we'll offer some pro tips that will help you gain the edge in a highly competitive property market.


What is the best time of year to sell a house?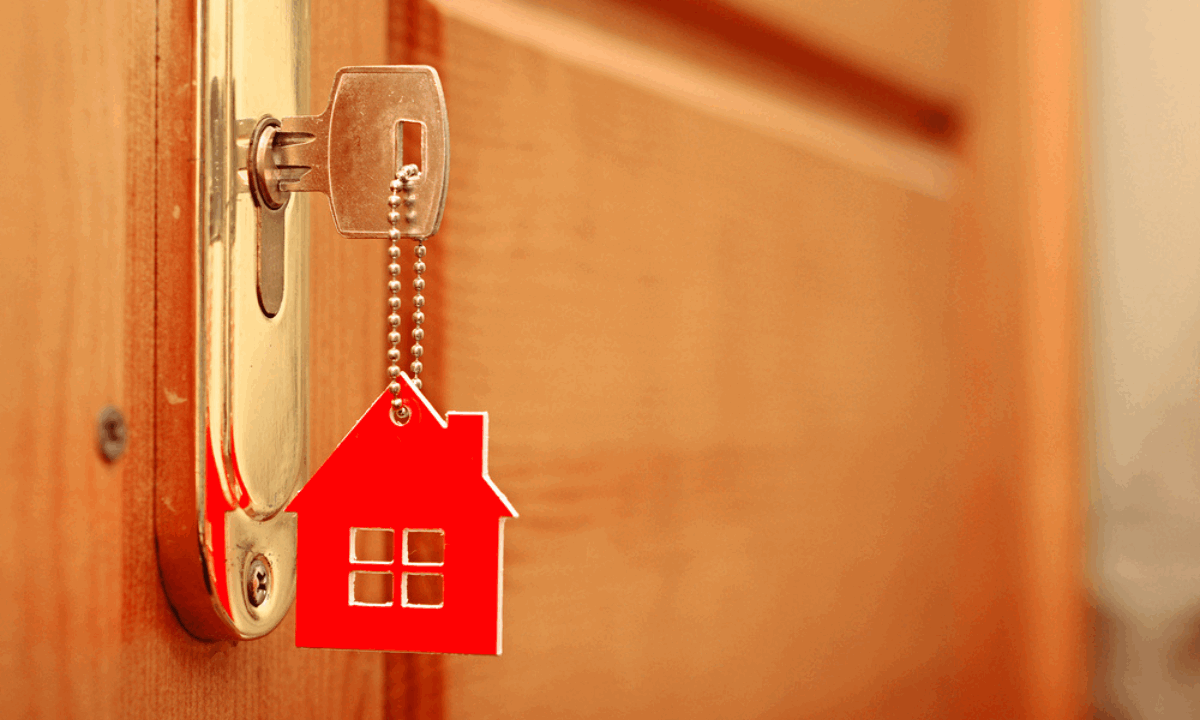 Even though the demand for homes in the UK is present all year round, there is a sense of tradition in the UK housing market. This means many people still view property sales as a seasonal market, and most experts agree that spring is the best time of year to sell a house. In fact, homes listed between March and April are thought to sell around 15% faster than at other times of the year.There are many reasons for this, including:
Winter is viewed as a bad time of year to sell a house, so the market has been suppressed for a period
There is a sense of optimism in Spring, with many people viewing this time of year as the ideal time to make a fresh start
People looking to be settled in their new home before summer comes prefer to move in spring
People looking to be settled in their new home to arrange school placements before the new school year find spring to be a useful time
With longer days with more daylight, there are more opportunities to arrange property viewings where prospective buyers can see the property in all its glory
For all these reasons and more, spring is clearly the leading time of year to sell your home.
Can you sell your home in summer or autumn?
Even if spring leads the way in the housing market, autumn is considered a good time of year to place your property on the market.
Autumn comes after people have enjoyed their summer break, but before Christmas and winter roll around again. Therefore, autumn is often a less busy time of year for people, making it a suitable time for many households to move home.
You might think summer is a good time of year to sell a home, and while there are positive reasons to sell a home at this time of year, there are also drawbacks.
With schools being off, and the climate hopefully being warmer, there are fewer drawbacks to the moving process. Of course, many people go away on holiday in summer, which often makes for a disjointed market.
It is possible to sell your home in summer, and many people do, but if you want to engage the most likely buyers, spring followed by autumn are the most popular seasons for property deals.
What time of year is the worst to sell a house?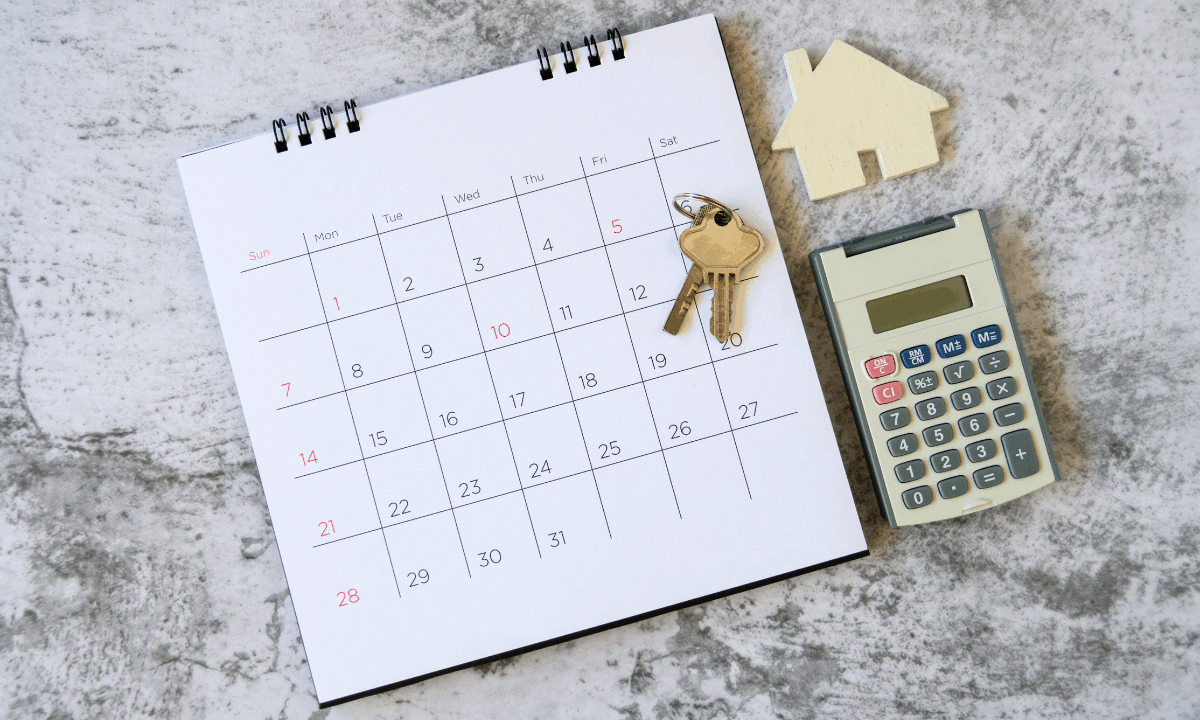 If there is a best time of year to sell a house, there must also be a worst time.
Traditionally, December, and winter in general, is the slowest time of year in the property market. In fact,
research carried out by Rightmove's data team
found that the 'Buyer Competition Index' - which acts as a barometer of the property market, more generally - consistently plummeted to its lowest in December, to a figure of around 0.83. This, in comparison with the much higher index figures seen in March, where the index figure approached 1.15. In short, December isn't just anecdotally a bad time to sell a house, it's borne out in the facts, too.
In December, Christmas takes precedence. People are busy, they don't have the time to conduct viewings or view property themselves, and of course, many homeowners have decorated their home for the festive season, rendering it unsuitable for presentation purposes.
For winter in general, cold temperatures and miserable conditions reduce the number of people willing to move home or partake in property viewings, ultimately meaning you will
see a slower sale
.
Is it possible to sell a home in winter?
While winter is a slower time of year in the housing market, it is always possible to sell a home at this time.
A savvy estate agent knows that there is significant demand for homes, and that advances in technology solutions have made it easier for prospective buyers to gain an understanding of what a home and local area has to offer.
With online property portals offering 24 hours a day connectivity and video content allowing people to view property without leaving their home, vendors and buyers can connect like never before, making winter sales a simpler process.
If you are considering selling your Leeds home in winter, you will be pleased to know we have a positive track record at this time of year. Contact us to arrange an appointment or even a
chat to see how we will sell your home
in winter.
Pro tips on selling your home
There are many tips for selling your home, but the majority are known by everyone. Cleaning and decluttering your home should be the bare minimum when you go to market, not a hidden tip that unlocks the ability to sell your home.
Trusted estate agents know the market, and even though there are fluctuations in demand and prices, what sells a home remains constant. If you want to enter the market with confidence, following pro tips on selling your home gives you a competitive advantage.
Pricing is crucial when it comes to selling your home
Entering the market at a fair price that attracts buyers but also ensures the vendor receives value and can make their next move is vital in the housing market, but it is a decision that many vendors and agents get wrong.
Yes, it would be brilliant to achieve a high sales price, and in a competitive market many homeowners have achieved this, but it is a precarious strategy to follow. Many homeowners have been left unable to sell their home because it was initially overpriced by a significant degree. Even after lowering the price, buyers are often suspicious as to why the asking price has been lowered so soon after being set.
The sensible approach to selling your home is to have it valued by a trusted source in the market who will provide you with an honest assessment of your home. When you enter the market with confidence and assurance, you enhance your chances of selling on your terms.
Opt for a neutral colour if you choose to redecorate before viewings
In many ways of life, going for the middle ground doesn't make sense. There will be many times you need to stand out from the crowd or appeal to a niche market. This isn't the case when you sell a home.
This is why redecorating the property in neutral colours that appeal to as many people as possible makes sense. By all means tailor your home to the needs of the most likely buyer demographic, but don't choose bold colours or daring graphics as a way of attracting attention to your home.
When you make outlandish style choices with a home, the only attention you receive is
likely to be negative during your viewings
.
Give every room a purpose
Some agents and property specialists say leaving a room bare provides prospective buyers with an opportunity to imagine themselves living in the home. This isn't the case. If anything, leaving rooms blank overwhelms buyers, and it is far better to ensure every room has a purpose.
Offering as many bedrooms as possible makes sense, but in the current climate, if you have a small room or spare space, laying out a home office or gym is a smart move. Showcasing the potential of a space, and connecting with current needs in the market, gives prospective buyers confidence about making their home your own.
Contact Dwell for property valuation services
We're an independent Estate & Letting Agents based in Leeds. We pride ourselves on high quality service and expert local knowledge delivered through focused, passionate, and well-trained staff. Our Team are residential property specialists with an intimate and unique in-depth understanding of our local market. Call us on 0113 246 4860.