Published: 06/02/2022
With an increase in the number of tenants in the United Kingdom, and the average length of tenancy durations increasing, it is likely that situations involving property transactions where tenants are in place will happen more frequently.
Therefore, all parties, including landlords, tenants,
buyers
and vendors need to know what happens when there are sitting tenants in place when a landlord sells their property. Anyone looking for guidance on buying a property with existing tenants will benefit from this pro guide, and as always, the team at Dwell is always happy to help.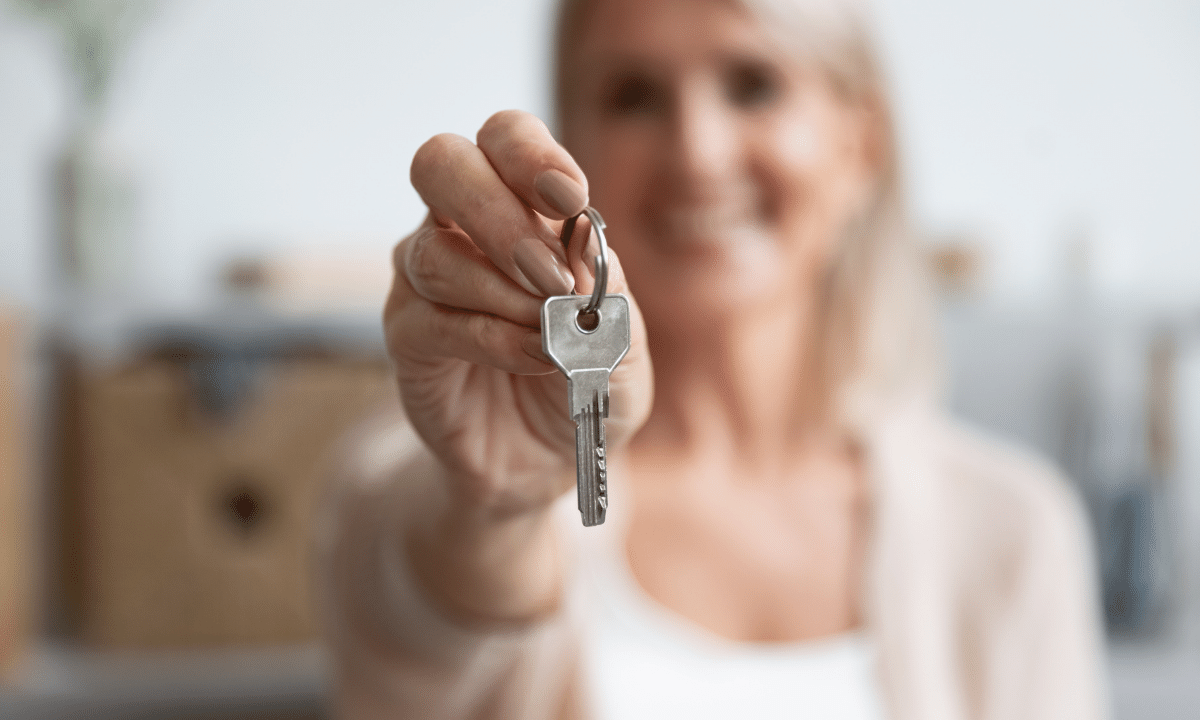 What is a sitting tenant?
A sitting tenant refers to a person or household who is renting the property from the owner/landlord, who has decided to sell the property.
Depending on the agreement or contract the sitting tenant has with the landlord (the seller of the property), the sitting tenant may retain the right to remain living in the rental property when the sale has been made.
Can you sell a property with a tenant in it?
Yes, you can sell a property with a tenant in it, but you must consider the rights of the tenant. It is best for you to keep your tenant fully informed about the process.
A landlord isn't legally obliged to inform a tenant they are selling the property, but failing to do so might cause significant problems during the sales process. It is best to avoid an unpleasant atmosphere if at all possible.
You will likely want to carry out viewings and even make home improvements, so having cooperation from your tenants will help you throughout the sales process.
What rights do sitting tenants have?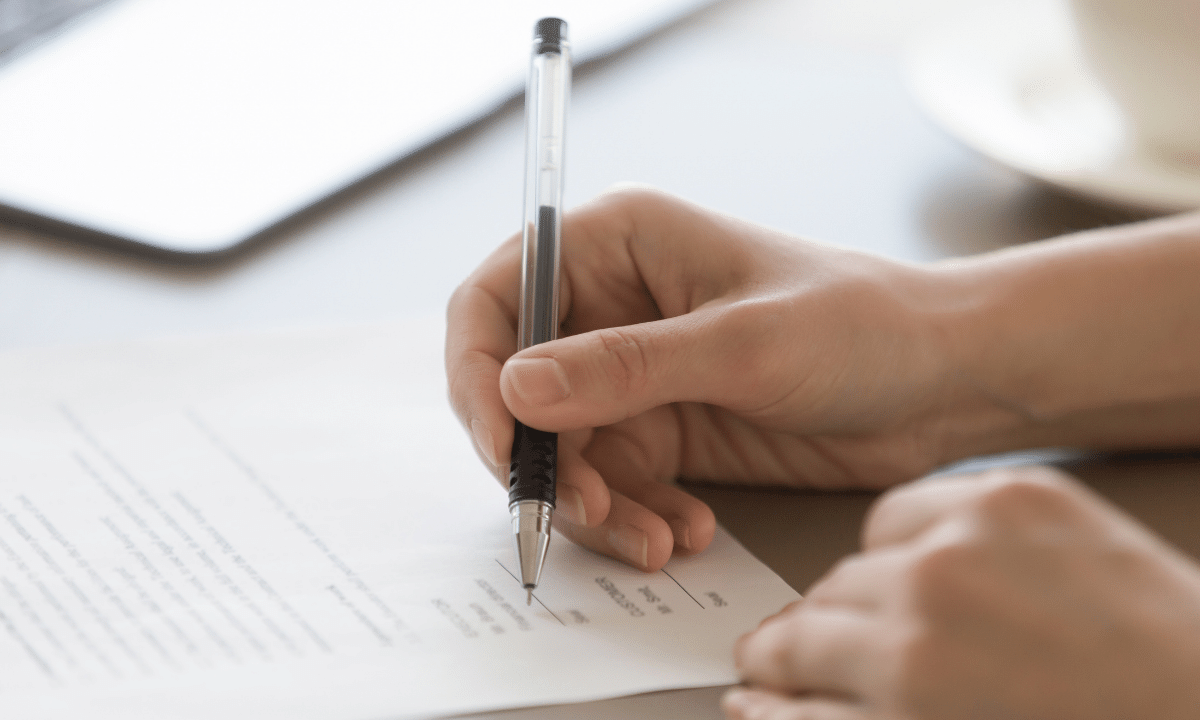 The right a sitting tenant has depends on the type of tenancy agreement in place for the rental property. If there is an Assured Shorthold Tenancy (AST) in place, the tenant holds the right to live in the property for a stated, and fixed, period of time. The normal duration is between six months and one year.
If a tenancy agreement isn't renewed and the tenant remains on, the tenancy agreement moves to a "periodic tenancy", which sees the contract move to a rolling monthly agreement.
If a tenant has a fixed period left on their rental agreement, they are permitted to stay in the rental property for that period.
Can a sitting tenant buy a property?
They can do so, but a sitting tenant doesn't have a right or a priority to purchase the property from the landlord. Some local authorities have this agreement with tenants, but on the open market, a landlord can sell the property to anyone, regardless if there is a sitting tenant in place.
Do sitting tenants' rights change after 10 years?
No, this isn't the case. There is no automatic change to a tenant's rights after a set amount of time, but the type of tenancy agreement in place can change over time.
When there is an AST in place, there is no right of succession for the tenant, and they don't have the right to live in the rental property indefinitely. However, when tenants have a regulated or assured tenancy, they do hold this right.
Do sitting tenants devalue a property?
There are different opinions on this. Immediately, most landlords think that having sitting tenants in place hampers their ability to sell their home, and it can even devalue their property.
However, this might not be the case. As long as the property is tidy, well-maintained and well-presented, there is no reason it needs to be empty during the sales process. In fact, some specialists recommend offering a furnished home in use as opposed to a bare property to buyers.
Many buyers are overwhelmed with an empty house, and are unable to picture themselves living in the house. By having a tenant in place, you avoid this issue.
Also, when the rental property is empty, there is rent coming in, and the council tax falls to the owner, which might pose an issue for landlords. Knowing that there is guaranteed income during this time is often enough to persuade a landlord that selling with sitting tenants isn't the worst idea.
How should a landlord sell a house with a sitting tenant?
Some of the ways a landlord can sell a house with a sitting tenant include:
If there is an AST, wait until the tenancy end date, and then sell the house
Provide the tenant with formal notice via a Section 21. If there are rent arrears, a Section 8 notice can be issued.
Offer the tenant first refusal on the property
Sell the property with the tenant sitting in
Advantages of selling a house with a sitting tenant
You will be pleased to learn there are some advantages of selling a house with a sitting tenant, including:
You will enjoy regular rental income throughout the sales process
If your rental property is empty throughout the sales process, you don't generate rental income. If the sales process takes some time, this could mean you endure many months without this much-needed income.
Therefore, if you have a sitting tenant, you will be more confident about your income levels throughout the sales process.
You property will likely appeal to landlords looking to buy
If another landlord is looking to buy your property, they will appreciate having a tenant in place, as this should ensure they can fill the property from day one of their ownership. This means they can look forward to immediate income from their property.
Another boost to the landlord buying the property is that they have tenants who have already been vetted and are trusted. This provides more confidence to the buyer, which should help speed up the sales process, which is of great benefit to the vendor.
Other benefits to a buying landlord, which in turn help the current owner to
sell their home
, include:
There are no setup costs for the new landlord
There is no need to switch or enlist the services of an estate agent
Disadvantages of selling a house with a sitting tenant
While there are advantages of selling a house with a sitting tenant, there are also disadvantages to consider.
You could lower demand for the property
If potential buyers know there are sitting tenants who have a legal right to remain in the property for some time, it could lower the number of people who hold an interest in the home.
Even if you are selling the property to another landlord, the new landlord might want to renovate the property, or aim for another type of tenant. With a sitting tenant in place, their plans might not be possible, which means they will look elsewhere for rental property.
Having an additional party can cause complications
If it is just a buyer and seller involved in the sales process, only two groups need to arrange a time for viewings. However, with a sitting tenant in place, there are three parties who need to reach agreement over viewings, and this might make it harder to arrange a suitable time.
Complications can arise relating to rental income
With a sitting tenant, a period of rental income might need to be split between the former owner and the new owner. This creates a new challenge, and can complicate the sales process.
The time of completion becomes more complicated with a sitting tenant. This is because if completion doesn't take place on a rent payment day, the rent from the tenant will have to be split between the old and new landlord, which just adds an extra obstacle into the situation.
Who can sitting tenants turn to for advice?
Sitting tenants looking for advice or guidance on this matter should consider turning to one (or more) of the following groups for advice:
A legal expert
A housing charity
An experienced letting agent
Citizens Advice
We are more than happy to offer guidance to sitting tenants whose landlord is selling their home. We are also happy to assist vendors or buyers who are dealing with this process.
That said, if your landlord is
selling your property
and you have any concerns about the process or your legal rights, it's best to get in touch with a legal expert, housing charity, experienced letting agent or Citizens Advice for guidance.


What happens to sitting tenants when a new landlord takes over?
While a sitting tenant will likely have concerns about the change of ownership of the rental property, the new landlord is responsible for administration and paperwork. It is helpful for both parties to meet as soon as possible, and this will hopefully allow a new working relationship to be created.
Tenants should see:
A S3 notice, which details the transfer of interest in the property
A S48 and/or S47 notice detailing who the new landlord is
The new landlord should ensure the deposit protection scheme is updated with respect to change of circumstances, and the tenant should be informed of the updated information
If the tenant's deposit is transferred to another scheme, there is a legal requirement for the landlord to inform the tenant of the change
Will there be changes for sitting tenants when a new landlord takes over?
It is impossible to say what will happen to the rental property or the relationship between landlord and tenant when a new landlord takes over the property.
Many landlords will be more than happy to keep things as they are, generating income from the first day of ownership. However, there will be many landlords who are keen to make changes and improvements to the rental property.
A tenant with concerns or questions should seek guidance and support as quickly as possible, and it is worthwhile requesting a meeting with the new landlord.
What should selling landlords offer during the sales process?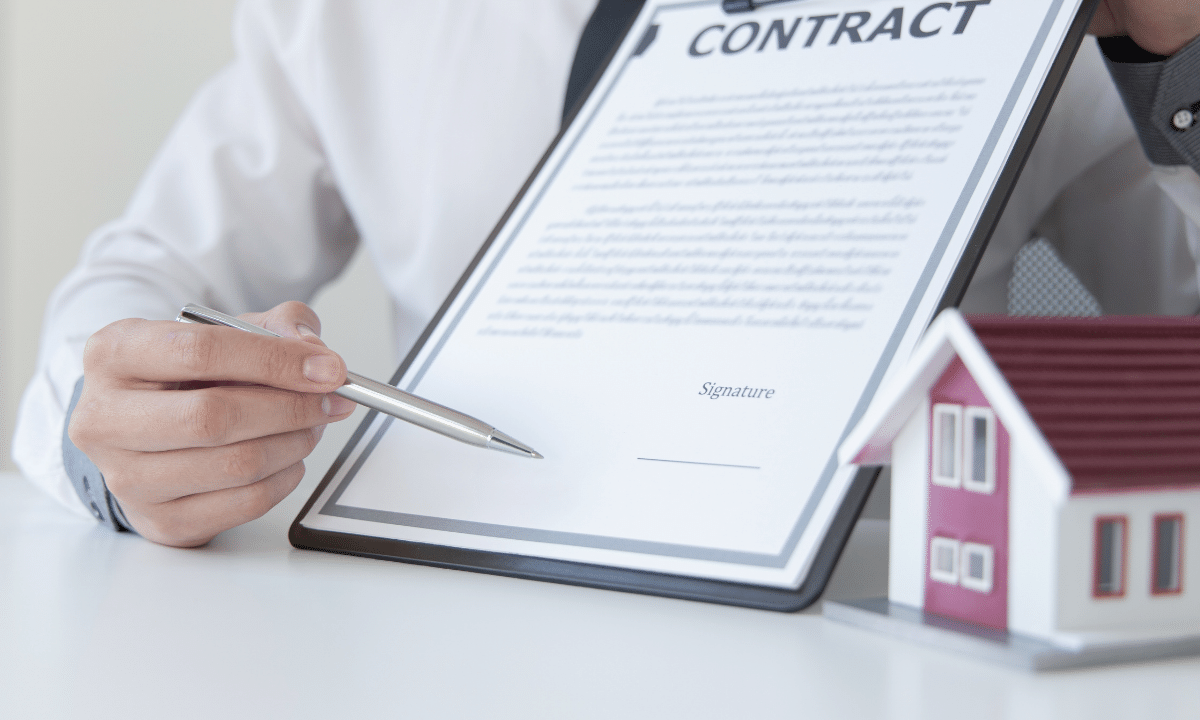 As with any property sale, there is a need for the vendor to offer documents in support of the sale. When a landlord sells a rental property with sitting tenants, it is helpful to offer a range of documents to the buyer, including:
The tenancy agreement that is currently in place
Safety certificates and reports such as a valid gas safety certificate, a valid Electrical Installation Condition report and an Energy Performance Certificate (EPC)
The inventory of the rental property
A report of any maintenance issues in the property, if any
A report of any rental arrears, if any
Having accurate documents and reports will speed up the sales process.
Contact Dwell for property valuation services
We're an independent Estate & Letting Agents based in Leeds. We pride ourselves on high quality service and expert local knowledge delivered through focused, passionate, and well-trained staff. Our Team are residential property specialists with an intimate and unique in-depth understanding of our local market. Call us on 0113 246 4860 to
arrange a valuation
appointment.